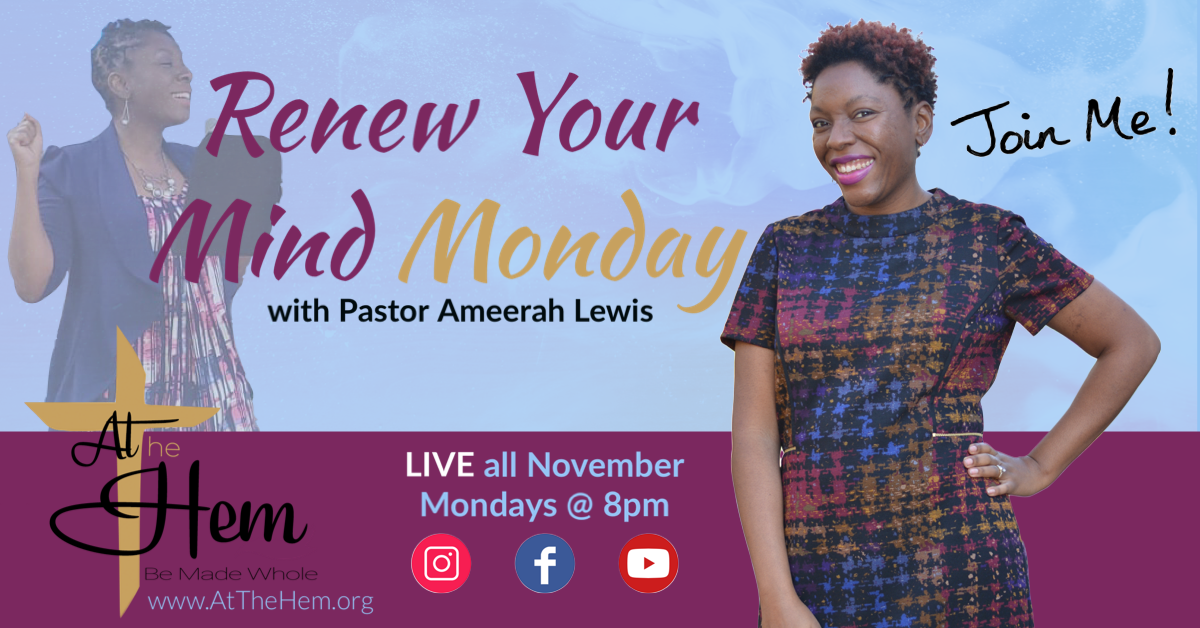 Over the past year and a half, the human race has been under attack. The battle has not only been going on around us, but within us. It has attacked our minds and our emotions, initiating a mental health crisis of monumental proportions. But, you can have peace amidst the chaos. You can have hope amidst the despair. And you are not alone. I'll be going live every Monday in November for "Renew Your Mind Mondays" to help us all step out of the darkness and into the Light.
Join me LIVE, Every Monday Night in November @ 8pm Eastern Standard Time
Join in on FaceBook LIVE!
Join Pastor Ameerah on YouTube!

I can't wait for our class together! Don't let your mind become a casualty of war. Let's FIGHT BACK together!

November 1st, 8th, 15th, 22nd and 29th.
#RenewYourMind #RenewYourLife #AtTheHem


---
Looking for more free Bible studies?
Join Pastor Ameerah @ The Hem's Websites
www.atthehem.org - Free Video Bible Classes
www.hem-of-his-garment-bible-study.org - Free Bible Studies and Devotionals

---