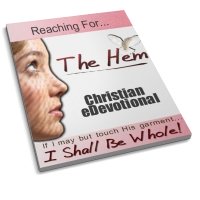 Please Check Your Email...
Important! To receive your Free 4 Part Audio Series On Reaching Out To God , and be inspired by The Hem Devotional -
YOU MUST CONFIRM YOUR REGISTRATION!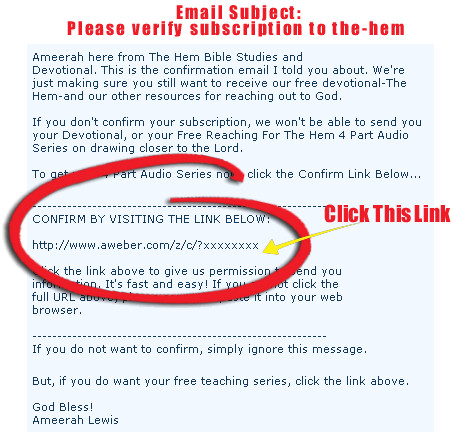 Step 1: Check your email several times over the next 5 to 10 minutes
Look for an email with the Subject:
Please verify subscription to the-hem
The from line in the email will read: Ameerah
The from email address will be:


*If you don't receive it, be sure to check your junk mail in case it was filtered as spam.
Step 2: Confirm and activate your class-registration
When you receive the email open it and click on the confirmation link (example shown above) to activate your registration.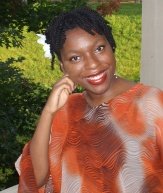 "The moment you click the email link to

confirm your registration

, you'll immediately receive instructions on how to download your new 4 Part Audio Series: Reaching For The Hem!"

God Bless!
Ameerah Lewis


P.S. If you don't receive this email, contact me at:

Click Here to Return To The Hem Bible Study Web page