Please Check Your Email...
Important! To join in on our Free Christian Tele-class, and receive your Special Bonus - Your Spiritual Growth Gameplan - you must confirm your registration...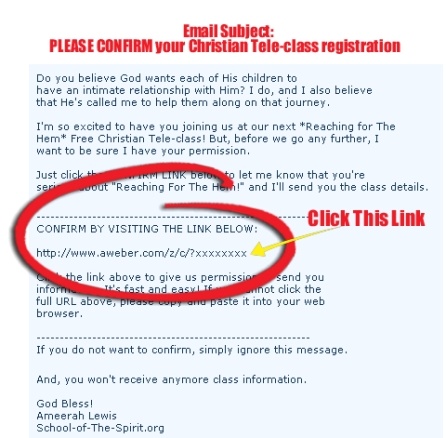 Step 1: Check your email several times over the next 5 to 10 minutes
Look for an email with the Subject:
PLEASE CONFIRM your Christian Tele-class registration
The from line in the email will read: Ameerah
The from email address will be:


*If you don't receive it, be sure to check your junk mail in case it was filtered as spam.
Step 2: Confirm and activate your class-registration
When you receive the email open it and click on the confirmation link (example shown above) to activate your class-registration.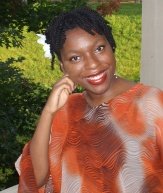 "The moment you

confirm your registration

, you'll immediately receive instructions on how to join in on our FREE Christian Tele-class right from home. Plus, I'll personally email you your special bonus class, so you can start

Reaching For The Hem

Today!"

God Bless!
Ameerah Lewis
http://www.School-Of-The-Spirit.org


P.S. If you don't receive this email, contact me at:

Click Here to Return To The Hem Bible Study Web page