Becoming God's Masterpiece


Affiliate Page


Why should I join the God's Masterpiece Affiliate Program?
Here are just a few reasons:

The program is totally FREE! No sign up fees, dues, or hidden costs.


Your commission is high -

You'll earn 45% on every sale!



Even if the visitor does not purchase that day, if they purchase with in 60 days, you still receive your commission.


You can receive a check every 2 weeks from ClickBank instead of monthly or even every 3 months like some programs.


I will provide you with

free

graphics and articles that you can use in your newsletter, website, or blog!
Where do I start?
The Becoming God's Masterpiece affiliate program operates through ClickBank, the premier program for buying and selling digital goods online!
Get Started in Just 2 Steps:
Step 1:

Sign up to get your affiliate link through ClickBank.

Step 2:

Use some of the free promotional tools and tips to promote the Bible study program.
And that's it!
You're ready to help take over the Internet for Jesus!


---


Becoming God's Masterpiece


Affiliate Promotional Tips and Tools

*Be sure to sign up to receive new resources and updates by email

Go ye therefore, and make disciples of all the nations...teaching them to observe all things whatsoever I commanded you. ~Matthew 28:19-20
Master Affiliate Tips For the Most Fruitful Results:
Use both text links and graphic links. Statistics show that people click on text more often than graphics.


Recommend the free eCourse offered on the sales page, "4 Steps To a Closer Walk With God". The course includes quotes from the book, a free sample chapter, and links back to the sales page. The course is only 5 weeks (35 days) and your cookies last for 60 days. That means, when they return to buy the book after their free course, you still get paid! I also recommend that you take the free course so you can offer highlights on your site.
*All links found in the eCourse and sample lesson your visitors receive lead back to the affiliate landing page.


Write a review of the eBook. Share your likes and honest dislikes. Include a graphic and your affiliate links.


Use the free articles provided in your ezine, website, or blog (add in your affiliate links).


Write an article of your own on Christian spiritual growth or developing a relationship with God. Then, offer Becoming God's Masterpiece as a resource.
Back to Promotion Tips Top
Back to Promotion Tips Top
---
FREE Affiliate eBook:
For more affiliate tips, here is a
free copy of the Affiliate Masters Course.
It is a step by step guide to making money through affiliate programs. It is a must read for anyone who wants to use the internet as a major source of income. I pray that it blesses and multiplies your online efforts.
Back to Promotion Tips Top
---


Free Images
Feel free to use any of the image graphics below to help promote the course: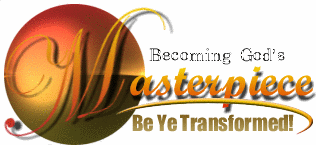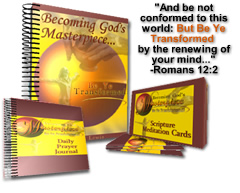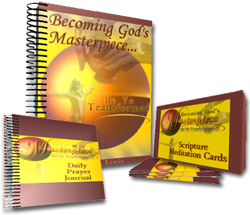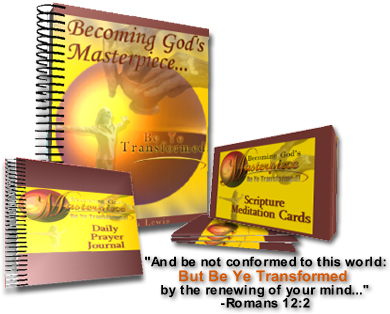 Back to Promotion Tips Top
---
Article's and Excerpts
Why Use The Article's and Excerpts?
Studies show that visitors are much more likely to click on links that are inside of the article they're reading than banners or other forms of advertisements. So, using these free articles increases your chances that you will get the CLICK!
How to Use The Article's and Excerpts:
Change the links in the resource boxes of the article's below to match your ClickBank affiliate link. You may also want to sprinkle your link into the main text of the articles once or twice in case readers are only scanning and don't complete the article.
Feel free to publish these articles in your newsletter, website, or blog.
All Html and formatting can be altered to fit your needs, but articles may not be edited or shortened.
NOTE:
Be sure to
change the current links to

YOUR AFFILIATE LINK
. If not, you will
NOT
receive your 45% commission on sales generated.
---
Christian Spiritual Growth:
Your First Two Steps To a Closer Walk With God

By: Ameerah Lewis
Are you thirsting for a more intimate relationship with your Heavenly Father? Can you sense in your heart that God is calling you to a deeper level of Christian spiritual growth than you have ever experienced before?
God's desire is for the two of you to share a deeper intimacy than you may have ever dreamed possible. But, like any relationship, developing this kind of oneness with God is not something that happens over night - It takes time and work.
And it's that four letter word - WORK - that keeps so many of us bound by the chains of religion instead of being free to experience the deeper relationship with God that He has waiting for us.
But, if the true desire of your heart is to take your Christian spiritual growth to the next level, you can start on that journey today right from where you are.
How do you begin? One Footstep at a time...
Footstep #1 - Develop An Understanding Of Who God Really Is. The foundation for any relationship is truly knowing the other person. If you do not know them - their heart and their true character - then how can you ever really trust them? If you don't truly trust them, then what kind of relationship do you really have after all?
In order to connect with God, you have to understand the depths of who He is and who He wants to be in your life. You have to begin building a true friendship with your Heavenly Father.
Footstep #2 - Get Real With God...And With Yourself. As Christians, it is easy to get in the habit of walking around in what I like to call our "Perfect Christian Mask." We pretend that nothing gets to us. Nothing shakes our faith or breaks our heart. On the outside, we look tough as nails - But on the inside, we are not as strong as we would like others to think.
The danger of the "Perfect Christian Mask" is that you are not perfect. There are times when your faith IS shaky and your heart IS broken. But, having those moments does not make you a bad Christian any more than trying to ignore them makes you a good one.
A true sign of Christian Spiritual Growth is when you can go to God and say - I need help. I fear. I hurt. And, You are the only one I can tell because You are the only one who can help me.
That kind of nakedness before God is what will move you from religion to relationship and truly transform your life.
Do you really want to experience dynamic Christian spiritual growth?
Step out on faith. Begin your journey by taking these two footsteps. They may seem small, but you will be amazed at what God can do inside your heart when you truly know Him, and let down your guard enough to let Him truly know you too.
Ameerah Lewis is a devout Christian who has dedicated herself to helping other Christians truly connect with God.
Discover how to develop a relationship with God that totally transforms every area of your life in her eBook Becoming God's Masterpiece ==> http://www.hem-of-his-garment-bible-study.org/bible-study-book.html
Back to Promotion Tips Top
---
You Were Created For Communion With God!
By Ameerah Lewis
Did you know that, just like Adam and Eve living in the Garden, God wants to come and make His home with you right where you are (John 14:20-23)?

From the moment of man's creation, God's plan was always for us to have an intimate relationship with Him. To be able to walk and talk together in a union unlike any other we are able to experience here on earth.

Paul said:

[For my determined purpose is] that I may know Him
[that I may progressively become more deeply and intimately acquainted with Him, perceiving and recognizing and understanding
the wonders of His Person more strongly and more clearly]
– Philippians 3:10a (AMP)


And that is your purpose too.

We've all read the history of creation. After creating the world, your Heavenly Father skillfully and uniquely created us in His own image. Just like He had dominion over heaven, He gave us dominion over earth. We were a match made in heaven. But, because of Adam and Eve's mistake, there was a rift created within the relationship between God and man.

But, because of God's unyielding love for you, He refused to let that be the end of the love story. He devised a plan that would wipe man's slate clean, and mend the broken bond between God and man...

Behold, a virgin shall be with child, and shall bring forth a son, and they shall call His name Emmanuel, which being interpreted is, God with us. - Matthew 1:23

Of course, even as a Christian, Satan does not want you to feel like the Lord is with you. He would rather you confine your spiritual walk to mere religion, and have you miss out on the opportunity to experience what Jesus died to give you – An intimate relationship with God.
Your Heavenly Father promises to be that "friend that sticketh closer than a brother." (Proverbs 18:23-24). Just like you are longing to commune with Him, He is longing to be close to you.
Believe it or not, you can have the relationship with Him that you have always longed for. Jesus promised it!
If you [really] love Me, you will keep (obey) My commands.
And I will ask the Father, and He will give you another Comforter
(Counselor, Helper, Intercessor, Advocate, Strengthener, and Standby), that He may remain with you forever.
– John 14:15-16 (AMP)


The Holy Spirit has been sent to this earth to commune with the children of God. To be your Counselor when you need counsel. To be your Strengthener, when you need strength. To ensure that you will never have to walk through your life alone.
Why?
Because you were never intended to.
I pray that you enjoyed this excerpt from Ameerah Lewis' powerful Christian eBook, Becoming God's Masterpiece. Her 10 week course on how to develop a transformational relationship with God has been called "a personal answer to a cry from the heart."
Discover how to connect with God's Holy Spirit, and let Him transform you into who you were destined to be ==> http://www.hem-of-his-garment-bible-study.org/bible-study-book.html
---