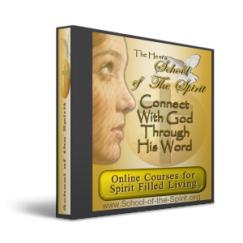 One of the exciting things about The Hem's School of the Spirit is the way we are able to use technology to bring God's people together, and spread His Word across the globe. You may know that we host a free monthly teleclass called "Reaching for The Hem!" But, there is another LIVE class held every month that's private - For SOS Students Only.

Since the people who enroll in the school are generally a bit more spiritually mature, in our private classes we're able to dig a bit deeper and take things up a knotch!

One of the things that many students love the most is that, even once our classes are over, all of them are archived in our SOS Talk Radio On Demand section. All of our free classes are kept in there too. Plus, other special audio lessons uniquely designed to help you connect with God through His Word.

Well, here's a sneak peak into SOS Talk Radio, and one of those PRIVATE classes I was telling you about.