Hallilujiah! Take a second and praise the Lord with me!
Why, you ask.
Just look outside. If you are stuck in a cubical, sneak out and hunt down a window. Steal a glimpse at the beautiful world that your Father in heaven has created for you.
No matter the season, God has given you something worthy of praise.
In the winter, the earth is clothed in pure white and Ice icicles glimmer off of roof tops. In the spring, the flowers and trees are in bloom for you. The beauty of the summer time is self-evident. And the autumn harvest brings trees in the most wondrous colors.
The same is true in our lives. Throughout life, we all travel through many seasons (Eccl 3:1-8). No matter how cold a winter or how scorching a torrid summer, if we look closely, we can always find a ray of God's provision shining through. A reason to praise Him.
The Psalmist said, he will praise the Lord at all times. Having this kind of thankful attitude is always a choice. There will be seasons in your life when sending up a hearty "Hallilujiah!" feels like the hardest thing to do. It's almost like it physically hurts.
But, that is when you need to do it the most.
Why? Because it confuses the devil!
He thinks he's got your number. But, when you decide that, even in the midst of your circumstance, God is still worthy, Satan doesn't know what in the world to do with you.
So, no matter what happens this month - If the Thanksgiving turkey burns or the rent's past due - Let's confuse the devil, and keep an attitude of thankfulness!
Thanksgiving Day Challenge: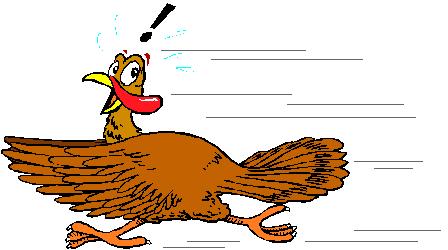 While you're sitting around the Thanksgiving table this year, take some time to put this into practice:
"I will recount and tell aloud all Your marvelous works and wonderful deeds!" Have everyone go around the table and talk about the goodness of the Lord!
---
Monthly Meditations
Scripture Memory Card
---
Print this scripture memory card and meditate on these words from God throughout the month.
Allow His Word to begin to transform your heart and renew your mind in the areas of thankfulness and praise!
Lord, Give Me A Thankful Heart!



I WILL praise You, O Lord, with my whole heart;
I will show forth (recount and tell aloud) all Your marvelous works and wonderful deeds! I will rejoice in You and be in high spirits; I will sing praise to Your name, O Most High!-Psalm 9:1-2 (AMP)



I will meditate on your majestic, glorious splendor and your wonderful miracles.-Psalm 145:5 (NLT)



I will bless the LORD at all times: his praise shall continually be in my mouth. My soul shall make her boast in the LORD ...O magnify the LORD with me, and let us exalt his name together.-Psalm 34:1-3 (AMP)