Kid's Thanksgiving Bible Study:


Developing a Heart Full of Thankfulness And Praise!


Fun Ways To Teach Your Child About Thankfulness


Cherub Wings Episode 2: Gratitude Attitude DVD
Bring the joy of praise into your heart with this entertaining video! Children will learn that God wants us to be thankful in all things. DVD includes a visualized prayer, an illustrated Bible story, two kids music videos, a Scripture song, and loads of fun!
---

Noah and the Ark: A Story About Being Thankful, I Can Read the Bible Series Board Book with DVD
Your young ones will enjoy the
I Can Read the Bible Series
, an interactive board book and DVD series. Children can easily navigate the five different menu items on the DVD: a read-along Bible story, comprehension questions, games, Bible verse memorization, and a music video.
This free Kid's Thanksgiving Bible Study is the perfect opportunity to talk to your kids about having a thankful heart. It is designed to teach them about the true purpose of Thanksgiving and the fun of praising the Lord!
With feelings of entitlement becoming more and more prevelent in today's children, it is more important than ever to teach your child about the importance of being thankful to God, and praising Him for all that He gives us all year long.
Helpful Hint:
Most children learn more by doing than they do by hearing, or even reading for themselves. That is why it is important for you to help them begin putting what they learn about thankfulness in this Bible study into practice.
How?
By helping them make praise and worship to God a part of their daily lives!
A fun way to do that is by exposing your kids to special worship music created just for them. DVD's like
Celebration Station's Sing & Praise
make praise and worship fun. They get children excited about spending time singing praises to God, and prepare them for a lifetime of heartfelt worship.
Once you finish this Bible lesson, you will definitely want to try out the

Kid's Thanksgiving Bible Study Family Praise Challenge
at the end too!
---

Kid's Thanksgiving Bible Study
Is it All About The Turkey?
Scripture Reading Time!
1 Thessalonians 5:18 (NLT)
Be thankful in all circumstances,
for this is God's will
for you who belong to Christ Jesus.
Why we celebrate Thanksgiving.
Years ago the pilgrims were very thankful to God. He had led them out of a land where they were not allowed to praise Him like they wanted to. He gave them a new place to call home, where they could praise Him and worship Him with their whole heart.
They were very thankful to the Lord for this wonderful blessing!
The pilgrims set aside a special day each year to thank God for all of the wonderful blessings that He gave to them. We call that day Thanksgiving!
So, this year, while you are eating your turkey, stop and think about all of the things that God has done for you. Then, Thank Him!
How? Through praise and worship.
How Do You Praise and Worship God?
God is your friend.

You can talk to Him just like other friends that you see every day.

So, when God does nice things for you, you can tell Him thank you!

And, you can tell Him that you love Him a whole lot!

When you talk to God, He will hear you and smile!

We can also praise God by singing.

He loves to hear you sing about how much He loves you, and how much you love Him.

Plus, it is lots of fun!

God also likes for you to praise Him with dancing.

Leaping and jumping for joy to music about God is a great way to show Him you are thankful!


Musical instruments are another way to praise God.

He loves to hear you make music for Him!
According to 1 Thessalonians when are we supposed to be thankful?

Does that include sad times?

Name 5 things that God has done for you that make you thankful?

What are 2 different ways that you can show God you are thankful for them?


Find Out What Else God's Word Says About Thankfulness and Praise! Psalm 34:1, Psalm 100:4, Psalm 108:3



Extra Blessings Scripture Reading!
I will praise you, LORD, with all my heart;
I will tell of all the marvelous things you have done.


-Psalm 9:1

(NLT)
Questions for Extra Blessings:
How much of our hearts should we give over to praising God?

Are we supposed to keep the good things God does for us to ourselves?
| | |
| --- | --- |
| | This joy-filled DVD features a whopping 28 kid-tested, kid-requested worship videos that connect kids to God through praise! Each sing-along video includes colorful graphics,modern motions, and loads of enthusiasm. |
Kid's Thanksgiving Bible Study
Praise and Worship Challenge!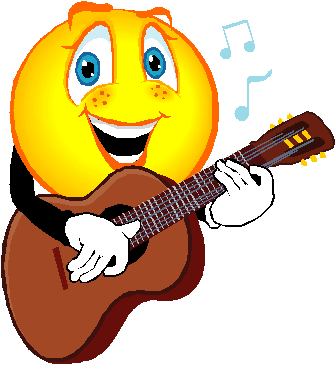 Want to REALLY make God happy?
Throw a family praise party.
You can make your own instruments. All you will need are a few things you already have around the house, and your imagination!
Play up beat praise music!
Dance, sing, and make music for the Lord!
Not only will it be fun, but it will show God how much you love Him!
Click Here for Free Printable Directions for All of these Christian Musical Crafts
Paper Towel Roll Praise Banners
Shoe Box Guitars
Coffee Can Drums
Paper Plate Tambourines!
Christian Character Education Course