Download a Free Christian eBook...


And Share It With A Friend!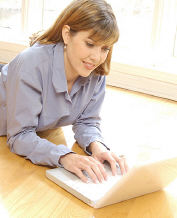 Looking for a Free Christian eBook?
These free Bible Study Books are my gifts to
YOU
, my amazing visitors!
Each one is a compliation of studies from throughout the website, or based on our popular
free Christian eCourses.
They give you the opportunity to have the truths and promises from God's Word right at your fingertips whenever you need it!
You can print them out, or read them on your computer. The reprint rights are free, so you can send them to a friend, or even give them away on your own website or blog.
Help these small vessels of truth make their way around the world, teaching and changing people's lives!
---


How to Dowload Your Free Christian eBooks
Click on the pictures or links below. When prompted, click save. The free Bible study books will save to your computer where you can access it at any time.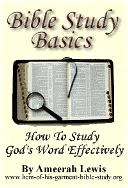 Bible Study Basics:


How to Study The Bible Effectively
Discover how to get the most out of your time in God's Word. Learn the true purpose of Bible study, and the four most fruitful Bible study methods.
Also available by email as an eCourse.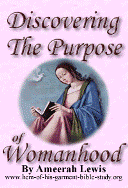 Discovering The Purpose of Womanhood
What was God's Original Plan For Womanhood?
Find out the truth about the creation of woman, and God's divine plan for womanhood. Discover how some of God' original plan has been lost in translation, and how knowing this truth could truly set you free.
*These files are zipped. If you do not have extraction software,
download winzip for free here
.
Free Christian eBook Library in The Hem's


Free VIP Corner!
Vessels in Purtuit is a

FREE V.I.P. Membership

to The Hem Bible Studies. You have access to a collection of free Chrisitan eBooks, eDevotionals, inspirational videos, prayer journals, desktop wallpaper, and much more!
Find out more...


Get Immediate Access:


Become One of God's

V

essels

I

n

P

ursuit

Today!


I pray that each of these free Christian eBooks is a special blessing in your life. I would love to hear what you think about them. Are there other lessons from the site that you would like to see turned into free eBooks?
Write me a quick note!

eLibrary - Open Ebooks Directory
directory of most Ebooks, sold in the Internet.
Free for addition of one's own Ebooks.