My Mission and Statement of Faith


The Hem of His Garment Bible Study is an online Christian Bible Study ministry that offers Free Bible Study Courses to anyone who wants to develop a deeper connection with the Lord through His Word.


My Mission:

The Mission of The Hem of His Garment Bible Study is to use the internet as a means of ministering the true Word of God to the children of God, and to prepare you for your high calling in Christ.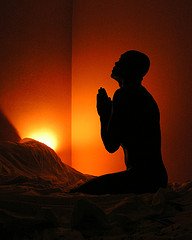 "to proclaim the year of the LORD's favor and the day of vengeance of our God,"
To tell you God adores you!
He promises
"to comfort all who mourn,
and provide for those who grieve in Zion—
to bestow on them a crown of beauty instead of ashes,
the oil of gladness instead of mourning,
and a garment of praise instead of a spirit of despair.
They (you) will be called oaks of righteousness,
a planting of the LORD
for the display of his splendor."
-Isaiah 61:2-3 (NIV)
---
My Statement of Faith:
I Believe!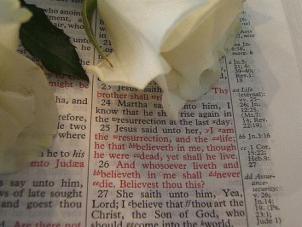 I believe in the power of the Word of God to heal you, restore you, and make you whole.

I believe that there is only one God. That He manifests Himself in the Trinity through God the Father, Jesus Christ, and the Holy Spirit.

I believe that Jesus Christ came and walked this Earth as a man.

I believe that, though Jesus was sinless, He became sin for you and me, and died on the cross to reunite us with our loving Father. That He took back the keys to hell and death, rose again as He promised He would, and ascended into heaven to sit at the right hand of the Father.

I believe, uncompromisingly, in every Word that is written in the Holy Bible.

I do NOT believe that anything available to Christians in the Old Testament has passed away. God is still in the healing and miracles business!

I believe in the ministry of the Holy Spirit, the Baptism of the Holy Spirit, and the fruits and gifts of the Spirit including speaking in other tongues.

I believe that the name of Jesus has hell rattling power!

I believe that Jesus came to this Earth so that you could live your life to the fullest-until it overflows (John 10:10).