Bible Study Online Courses Blog
What's New At The Hem?
I'm glad you've found the
What's
New At The Hem
Bible Study Online Blog!
It's a great tool to help you stay focused on your spiritual walk in this hectic world.
Be the first to know about new Bible Study online courses, prayer requests and more! How? Have updates from the Hem sent right to you!
To automatically receive the Hem's updates, simply add the What's New Bible Study Blog to your My Yahoo, My MSN, or Google page! Just click on the appropriate button below the navigation bar to your left, and you will automatically find out when new study resources are available.
You can also subscribe to the The Hem Bible Study's RSS feed. Just click on the orange button below the navigation bar to your left - It's that easy.
Looking for even more inspiration on your journey to becoming all that God has for you to become? Check out The Hem's New Christian Inspiration blog - Reach for The Hem! It is full of godly motivation to help you continue growing closer to your Heavenly Father.
As always, I hope these Bible Studies and resources are a blessing to you.
May God use them to mold you into the person that He created you to be!
Dec 06, 2013
In-Home Christian Fasting Retreat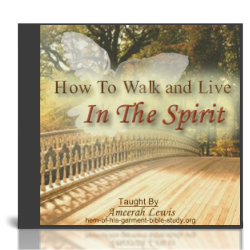 Longing for an intimate encounter with your Lord? Invite Him into your home through this unique in-home Christian fasting retreat.