Receiving God's Forgiveness Bible Study:


Christian Maturity
Through the Beatitudes – Lesson 3
Blessed are the pure in heart: for they shall see God. ~ Matthew 5:8
The next two Bible lessons are both forgiveness Bible studies. But, there are two kinds of forgiveness. The kind you give, and the kind you receive.
Yes, as a Christian, Jesus has purified you with His blood. But do you feel "pure in heart", or are you still staring at stains that He has already washed away?

Until you receive God's forgiveness yourself, you will never know how to truly forgive someone else.


---
Receiving God's Forgiveness:
Is Anyone Really Pure in Heart?
Blessed are the pure in heart: for they shall see God.

-Matthew 5:8

You may read this decree and wonder if you fit the description.
You've read about forgiveness in the Bible. And, in your mind, you know your sins have been washed away by the blood of Jesus. But, there may still be a part of you that carries the shame and guilt of past transgressions. Memories of a former life that Satan uses to torment and haunt you.
As I explain in Becoming God's Masterpiece, Satan does not want you to feel forgiven.
Why?
Because as long as you feel dirty and ashamed, like Adam and Even in the garden, you will begin to hide yourself from God.
As long as the devil can convince you that you are still carrying your former sins, you will feel unworthy to even step in the presence of your God who loves you.
Yes, you used to have spots on your spiritual record. But Satan no longer has the right to put you on trial for any of them!
...Then God made you alive with Christ,




for he forgave all our sins.




He

canceled the record of the charges against us




and took it away by nailing it to the cross.




In this way,

he disarmed the spiritual rulers and authorities

.




He shamed them publicly by his victory over them




on the cross.


- Colossians 2:13-15 (NLT)
God has forgiven you. Whether you feel forgiven or not does not matter. You have been set free from God's condemnation. Now, you must set yourself free from your own.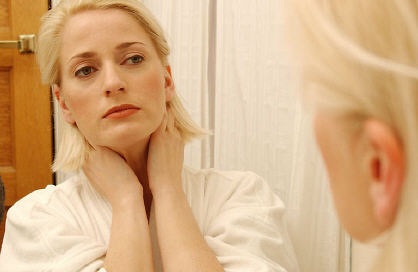 THEREFORE,
[there is] now no condemnation

(no adjudging guilty of wrong)




for those who are in Christ Jesus,




...For the law of the Spirit of life [which is] in Christ Jesus




[

the law of our new being

]




has freed me from the law of sin and of death

.-Romans 8:1-2 (AMP)
Man might look at your outward appearances and deeds, but God is looking at your heart (1 Samuel 16:7). If you have given your heart over to Him, you love Him, and your desire is to truly follow Him, then He Himself has purified your heart.
That does not make you perfect. But, it does mean that, if you make a mistake, Jesus died so that you could repent, and move on.
Now, repentance does not simply mean asking for God's forgiveness. A mature Christian knows that repentance is an attitude of the heart. You have a heart that aches when you grieve your Father in heaven. An attitude where you want no part of anything counter to God's perfect will and desires for you.
Even more, with maturity comes the understanding that you alone do not have the power to resist sin. You must regularly take yourself before the Throne of God and pray to receive strength not to fall into the same traps over and over again.
A mature Christian knows that, they are not saved by their own works, but by the grace of God (Ephesians 2:8,9). Whether they feel pure of heart or not is insignificant. They know it says they are forgiven in the Bible. And They are not moved by their feeling or emotions. They are only moved by the Word of God, and who He says they are.
Receiving God's Forgiveness Bible Study
Reflection Questions
1. Before this forgiveness Bible study, did you feel pure of heart? Why or why not?
2. Optional Activity: Are there areas in your own life where you still feel tormented by past sins, or even recent slips? Write them all down on a piece of paper. Fold the paper in half, and pray over it. Take them to God's throne and ask God one last time to take them away. Ask Him for the strength not to fall back into them, but to release them forever. Then, believe that He has answered your prayer. And destroy the paper. Rip it up. Shred it. Burn it. Flush it. Just be rid of it forever!
I hope that the first half of this forgiveness Bible lesson has been a blessing to you.
The second part of the forgiveness Bible study will look at yet another aspect of the mature Christian that Jesus describes for us in the Beatitudes – Having mercy.
Christian Maturity Through the Beatitudes
Finished with the Receiving God's Forgiveness Bible Study
and the other Beatitudes Lessons?
Click here to select your next topical Bible Study.