Prescriptions for Christian Stress Relief:


Scripture Promises for Life's
Most Common Stresses
For God has not given us a spirit of fear and timidity~2 Timothy 1:7

In
Lesson 1 of your Christian Stress Bible Study
, you learned the secrets to Christian stress management. In this lesson, you are going to begin putting one of those secrets to work:
Focusing your thoughts on things that are of good report.
Jesus asks us in Matthew:
"... if God cares so wonderfully for wildflowers...
He will certainly care for you.
Why do you have so little faith? - Matthew 6:29-30 (NLT)
Well, faith comes by hearing the Word of God (Romans 10:17). The more you hear and read God's promises to you, the more your faith will reign over your worries.


---
Scriptures for Stress Management
Financial Stress?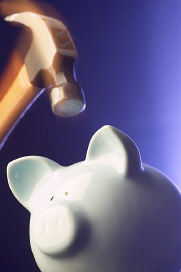 God won't forsake you:
"I have been young, and now am old; yet have I not seen the righteous forsaken, nor his seed begging bread" (Psalm 37:25).
God's kids don't live in lack:
"Even strong young lions sometimes go hungry, but those who trust in the Lord will lack no good thing" (Psalm 34:10 NLT).


Stressed Over Trying to Succeed?
You're destined for success:
"For I know the plans I have for you," says the Lord. "They are plans for good and not for disaster, to give you a future and a hope" (Jeremiah 29:11 NLT.) AND
"The LORD your God will then make you successful in everything you do" (Deuteronomy 30:9a NLT).
God will open doors for you:
"I know all the things you do, and I have opened a door for you that no one can close. You have little strength, yet you obeyed my word and did not deny me." (Revelations 3:8)


Too Many Responsibilities?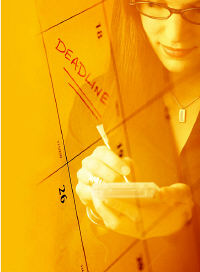 God will give you the strength to endure:
"But those who trust in the Lord will find new strength. They will soar high on wings like eagles. They will run and not grow weary. They will walk and not faint" (Isaiah 40:31 NLT).
You can accomplish more than you think!
"In all these things we are more than conquerors through him who loved us" (Romans 8:37 NIV).
The God living in you is greater than your tasks!
"Ye are of God, little children, and have overcome them: because greater is he that is in you, than he that is in the world" (1 John 4:4).


Stressed Out Over Your Children?
God promises they will always return to Him:
"Direct your children onto the right path, and when they are older, they will not leave it" (Proverbs 22:6 NLT).
General Christian Stress Relief
Don't give up!
"So let's not get tired of doing what is good. At just the right time we will reap a harvest of blessing if we don't give up" (Galatians 6:9 NLT).
God will be your strength and courage!
"The Lord God is my Strength, my personal bravery, and my invincible army" (Habakkuk 3:19a).
God will get you though stressful times:
"He makes my feet like hinds' feet and will make me to walk [not to stand still in terror, but to walk] and make [spiritual] progress upon my high places [of trouble, suffering, or responsibility]!" (Habakkuk 3:19b).
Click here for a free Scripture Memory and Meditation card of these Stress Busting Verses!


---


Christian Stress Relief Through Belief
You've just read what God's Word says about you and your life situations. If you are stressed about something that was not covered here, find scriptures where God reveals His truth about your circumstances.
Believe it or not, God has already given you a promise for every problem you will ever face. You just have to find out what it is, and stand on it.
There comes a point when you will have to decide – Do you believe God's promises or not. Plain and simple.
Of course, you do believe Him. So, don't focus your thoughts on what you see, think or feel. Focus them on what you believe.
And then the things that seemed so stressful, won't seem so stressful anymore.

Finished with the Christian Stress Scriptures?
Click here to select your next topical Bible Study.