9 Fruits of The Spirit Bible Scripture Study:
Lesson 4: Faith, Gentleness, and Self-Control
And whosoever shall exalt himself shall be abased;and he that shall humble himself shall be exalted. ~ Proverbs 29:23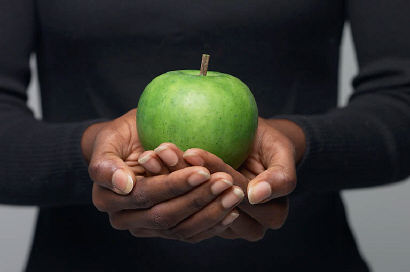 We are finally entering our fourth and final lesson on the 9 Fruits of the Spirit!

We began in Lesson 1 by discussing the true purposes of these spiritual fruits - Why God gives them to us, and how He wants us to use them.  

We then moved on to Lesson 2, where we began hunting through the scriptures in our Bible Scripture Study to discover what else God has to say about each of the 9 Fruits of the Spirit.

In this Bible lesson, we will continue our hunt through the scriptures by looking at the final 3 of the 9 Fruits of the Spirit: Faith, Gentleness, and Self-control.
---
Faith and Faithfulness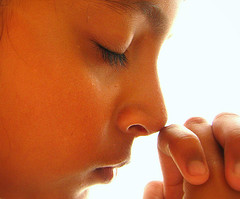 When we study this particular Fruit of the Holy Spirit, we find that it is translated differently in various translations.  Some translations show it as faith, while others describe it as faithfulness.  

The Strong's Hebrew and Greek Dictionary explains that the term used when the scripture was written would have meant "...moral conviction of religious truth, or the truthfulness of God..."  to the readers of the time.  

I think this definition more closely lines up with the way we would define the word faith, so that is what we will examine here.

What is faith?

NOW FAITH is the assurance
(the confirmation, the title deed)
of the things [we] hope for,
being the proof of things [we] do not see
and the conviction of their reality
[faith perceiving as real fact what is not revealed to the senses].
 -Hebrews 11:1 (AMP)


Wow!  I love using the Amplified for in-depth Bible scripture studies because it really brings the true meaning out of the text.  

I could sit here and talk to you for hours about this one scripture, so I will have to restrain myself!  (I actually DON'T restrain myself in our in-depth Fruits of the Spirit Online Bible Class - I devote 3 entire lessons to studying the nature of faith, it's purpose and your role in receiving more of it!)
 
Faith is the "title deed," or, essentially, the proof of ownership for the things that you are still hoping for.  The things that, with your senses, you can't even see yet.  In fact, you may be seeing the opposite!  

But, it is your faith that is the confirmation that you already possess it in the spiritual realm.

Faith is probably one of the biggest challenges, because it is believing in something that you can not see, long after you thought it would have appeared.  That is why faith is not something you have to come up with on your own - It is a One of the 9 Fruits of the Spirit.

I have heard a lot of Christians say that they are not sure that they have enough faith for something.  Hey, I've even said it myself.

But, faith is not something that you just have to scrounge up from inside of yourself.  It is something that grows inside of you from spending time with God's Holy Spirit.  

Never think that you do not have enough faith.  The Holy Spirit is your source for as much as you need!

---
Gentleness
I like the way that the Message Bible explains gentleness.  It says that, through the power of the Holy Spirit, we will no longer feel the need to "force our way in life" (Galatians 5:22 Message)  

Our society is very Me centered. People feel that they have to Take Care of Number One,  or they will somehow miss out or be taken advantage of.

But, when you realize that God is taking care of you, and that He can do a much better job of it than you ever could, you loose the conviction that you must force your own way.  You let Him make your way, and you begin making the way for others.

Another more traditional way of describing gentleness is being meek and humble.


And whosoever shall exalt himself shall be abased;
and he that shall humble himself
shall be exalted.
- Proverbs 29:23


Wouldn't you rather have God exalt you than you try to exalt yourself?  He "is able to do exceeding abundantly above all that we ask or think!" (Ephesians 3:20).

Though Learning How to be Humble and Meek is not easy in our society, that is why God has given you the Holy Spirit to be your teacher. 

---
Self-Control
And because of His glory and excellence,
He has given us great and precious promises.
These are the promises that enable you to share His divine nature
and escape the world's corruption caused by human desires.
-2 Peter 1:4 (NLT)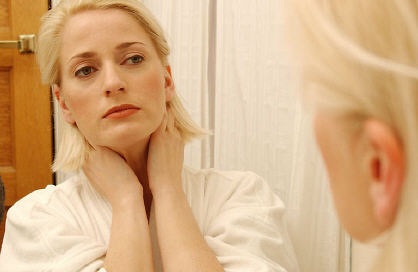 As Christians, we all have two natures. No matter how holy we think we are, we are still human.  

So, we have our sin nature, and, because of Jesus' sacrifice, we have God's divine nature that we are allowed to share in.  

But, there is an issue. 

The two natures don't get along!  "For the sinful nature desires what is contrary to the Spirit, and the Spirit what is contrary to the sinful nature. They are in conflict with each other." And, if you were working on your own, you would not be able to do the  things of the Spirit, even if you really wanted to (Galatians 5:17 NLT).

But the Holy Spirit has been sent to help you. God tells you to "live by the Spirit, and you will not gratify the desires of the sinful nature."   If you live by the Spirit, you will be able to maintain self-control.

What would you look like if you were able to gain self-control through walking in the Holy Spirit?

Would there be less of those moments when you weren't walking in love. Fewer instances when you said something that wasn't kind, and then regretted it. Or less times where you tried to exalt yourself instead of being humble and counting on God to exalt you.  

Allowing God's Spirit to develop this specific spiritual fruit within you gives you the help you need to walk in all 9 Fruits of the Spirit. No wonder God put it last.
If you really feel God calling you to become a true reflection of Him on the Earth through the power of His Holy Spirit, I want to encourage you to look into our FREE in depth Online Bible Class on the 9 Fruits of the Spirit.  It will take you step by step through identifying the areas where you need God's help the most, and show you exactly how to begin manifesting each of the Fruits in your daily life.
9 Fruits of the Spirit Bible Scripture Study


Lesson 4
Reflection Questions:

1. Have you ever thought that you did not have enough faith for something?  How does it feel to know that developing faith is something the Holy Spirit has been sent to help you with? 
2. Have you ever fallen into the world's trap of feeling like you have to take care of number one?  How can you safeguard yourself from feeling this way, even when you are wronged by those around you?
3. Are there any of the 9 Fruits of the Spirit that you thought would be difficult to develop?  What role do you think developing self-control can play in helping you to develop the others you had been lacking?
4. What do you think are the best ways to develop the 9 Fruits of the Spirit in your own life?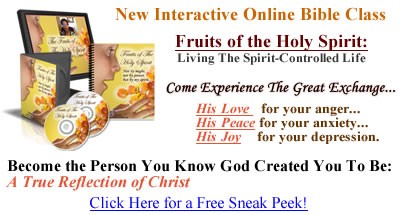 Continue Your Fruit of the Spirit Bible Study :

Lesson 1: Have You Been Marked?
Lesson 2: Love, Joy, and Peace
Lesson 3: Endurance, Kindness, and Goodness
Lesson 4: Faith, Gentleness, and Self-Control
Finished with your Fruit of the Spirit Bible Study?
Click here to Return To Your Bible Study on Holy Spirit Filled Living
OR
Return from Fruit of the Spirit Bible Study to The Hem's Bible Study Online Homepage.