Bible Scriptures for Christian Depression Help:


Turning God's Word into a Powerful Sword!


The joy of the Lord is your Strength and Stronghold. ~ Nehemiah 8:10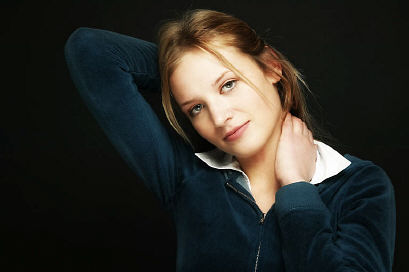 Do you need Christian depression help? In this spiritual battle God's Word is your own personal two edged sword.
It is the weapon that your Heavenly Father has given you to paralyze Satan and his henchmen as they try to attack your mind with depression.
Why Does God's Word Stop Satan's Attacks?
Because, as a Christian, you are not subject to the curse (Deuteronomy 28:65-68 and
Galatians 3:13
). That means, anything that Satan tries to do to you, is "spiritually illegal."
But, the devil is a thief (John 10:10). If you do not call him on it, like any criminal, he will keep stealing from you!
When you quote the Word of God at Satan, you are resisting him. You are calling him out as the thief that he is. And, you're refusing to let him dupe you into taking what he's trying to dish out.
God promises that when you resist Satan, he will flee from you (James 4:7). So, "take the sword of the Spirit, which is the word of God" and kick Satan's butt (Ephesians 6:17)!
In our online Bible class, Who's Controlling Your Thoughts, I explain the amazing power of

Weaponizing God's Word

!
In fact, I actaully include Biblical affirmations on audio and 3X5 cards with that class, to make sure that you get your battle off to a good start. So, here, I'll just give you a quick overview of how to turn God's promises into spiritual bombs, and a few examples to get you started.
---
Confess God's Word Daily
For Christian Depression Help!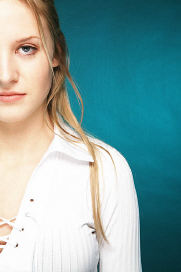 These Bible verses are some of the ones that I used when I needed Christian depression help the most. I printed them on 3X5 cards, and kept them with me. Just in case I needed to go into battle on short notice.
I also recorded myself reading the scriptures, and played them while I got dressed or drove to work.
It might sound silly, but Satan had been filling my mind will all of his lies. I needed a good brain washing, if you know what I mean!
Remember:

Faith is your shield of protection in this depression battle (Ephesians 6:16).


Faith comes from hearing,
that is, hearing the Good News
about Christ.
- Romans 10:17 (NLT)
So, read these scriptures often. Not only will they be your sword, but they will develop your shield.

Your Scriptures for Christian Depression Help


---
It is the Lord Who goes before you;
He will [march] with you;
He will not fail you or let you go or forsake you;
[let there be no cowardice or flinching, but] fear not,
neither become broken [in spirit--depressed,
dismayed, and unnerved with alarm].
- Deuteronomy 31:8 (AMP)

---
Beloved,
I pray that you may prosper in all things
and be in health,
just as your soul prospers.
-3 John 1:2 (NKJV)

---
ARISE [from the depression and prostration
in which circumstances have kept you
--rise to a new life]!
Shine (be radiant with the glory of the Lord),
for your light has come,
and the glory of the Lord has risen upon you.
-Isaiah 60:1 (AMP)

---

But God,
Who comforts and encourages and refreshes and cheers
the depressed and the sinking,
comforted and encouraged and refreshed and cheered us.
- 2 Corinthians 7:6 (AMP)

---
Casting the whole of your care
[all your anxieties, all your worries,
all your concerns, once and for all]
on Him, for He cares for you affectionately
and cares about you watchfully.
- 1Peter 5:6-7 (AMP)

---
But He was wounded for our transgressions,
He was bruised for our guilt and iniquities;
the chastisement [needful to obtain] peace and well-being for us
was upon Him,
and with the stripes [that wounded] Him
we are healed and made whole.
- Isaiah 53:5 (AMP)

---
He heals the brokenhearted
and bandages their wounds.
- Psalm 147:3

---
But Zion said, "The LORD has forsaken me,
And my Lord has forgotten me."
"Can a woman forget her nursing child,
And not have compassion on the son of her womb?
Surely they may forget,
Yet I will not forget you.
See, I have inscribed you on the palms
of My hands;
Your walls
are
continually before Me.
-Isaiah 49:14-16 (NKJV)
---
This final Bible reading is definitely one of the most powerful prescriptions for healing Christian depression.
I recommend that you print this promise, and hang it somewhere that you will see everyday. Your bathroom mirror is a great spot!

Your Heavenly Father Holds the Key
To Christian Depression Help!


He Promises...





"to heal the brokenhearted,




To proclaim liberty to the captives,




And the opening of the prison to those who are bound;




To comfort all who mourn,




To console those who mourn in Zion,


To give

YOU

beauty for ashes,


The oil of joy for mourning,




The garment of praise for the spirit of heaviness;


That

YOU

may be called trees of righteousness,


The planting of the LORD, that He may be glorified."





And

YOU

shall rebuild the old ruins,


YOU

shall raise up the former desolations,
And

YOU

shall repair the ruined cities,


The desolations of many generations.



Instead of

YOUR

shame

YOU

shall have double honor,
And instead of confusion

YOU

shall rejoice in

YOUR

portion.
Therefore in

YOUR

land

YOU

shall possess double;
Everlasting joy shall be

YOURS

!





I will greatly rejoice in the LORD,




My soul shall be joyful in my God;




For He has clothed me with the garments of salvation,




He has covered me with the robe of righteousness,




As a bridegroom decks himself with ornaments,




And as a bride adorns herself with her jewels.




-Isaiah 61:1-4,7,10 (NKJV-Their/They changed to Your/You

)


I pray that these Bible verses for Christian depression help strengthen you for your battle to regain your joy and peace.
I definitely know what it's like to fight that war, which is why I am so passionate about helping other Believers break free. It's also why
I took all of the Biblical truths that God showed me through my healing journey, and designed a class specifically for Chritians battling for their minds. I would love to personally walk with you through God's Word, and help you finally break free.
God wants you set free... and I believe that He's sent me to help.
Christian Depression Bible Study