A Mothers Love
by Trishelle
(Houston TX)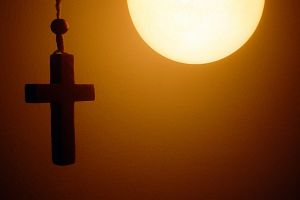 I am a single mother of a 15 year old boy. Raising him has not been easy and has presented me with many challenges.

My son's father and I divorced when he was five and he remarried soon after we divorced. I did as well. However my second marriage has ended and my first husband ensured that happened.

My son started exhibiting some negative behaviors in the third grade that concerned me. He was really acting out and so I sought professional help. The diagnoses that was given to him was ADHD with high impulsivity. Well I accepted the diagnoses and became an advocate for my son's educational needs to ensure that he was successful in school. His father on the other hand was negative about the whole ordeal and began to play games with me saying that it was me and my new husband and that we were abusing him. He and his devoted wife called CPS on me and my husband seven times causing both of us much grief and again putting my son further and further behind because he became rebellious towards taking his medication, me and my husband.

His father continued to manipulate my son until he turned twelve and could decide where he wanted to live in the court. It hurt me but I supported my son's decision and allowed him to go. However, I still remained the sole person who still continued to fight the educational battle for my son as his father just simply sat and did nothing but continued to ignore that our son needed additional attention beyond material items he and his wife insist on given. I warned his father that he should arrange for some counseling sessions for him and our son to detour some negative behaviors that I continued to see with him. Again he said it was me and that he wwould be fine.

Well I will have you to know that fine has resulted in my son experimenting with street drugs and as a result he turned that aggression and anger towards his father one night after taking some street drugs and returned to his father's house in a rage after they argued and fired a gun into the ground at his father. Note I had reminded his father two weeks prior to ensure that our son was on his medication and if not we should return him to his doctor or the hospital to detour any further aggression or impulsive behavior. As a result of him not listening to me and being so in control of the situation my son my only child has been detained in a juvenile detention center for the last two months for a behavior that clearly was a warning that he was in need of more medical assistance. His father's response still he knew what he was doing he should and he was high. The correct statement should have been he was in a manic state prior to the episode and as part of his medical diganoses he was reaching out again for his hand to help him through and again he continued to respond negatively to his cry.

However, I want all of you to know I have cried out louder to my Father up above and I refused to accept any thing other than His favor and I believed that God was going to send favor into the court room and mercy for my son's fate and He did and my son is home now still with his father because he wants to be there but God showed his father first hand what could happen if he continued to ignore the behaviors and now he understands that we have to be on one accord with our sons medical condition.

We still have many mountains to climb to get past this situation but through it all I continue to lean and depend on my father in heaven always believing that what man says is not what God says and that through everything as a mother and a woman when it seems as though all else has fell God still stands and he loves us more than any trial or struggle and he does indeed show us that he will not let us carry the burden alone if we just trust and believe that he will carry us through.