Battling Anxiety
by Magaly Santiago
(Rochester, ny)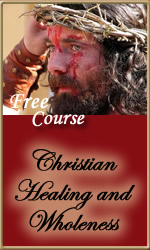 I was diagnosed with bipolar disorder 12 years ago. I do not take a mood stabilizer as most of my siblings and mother. I do take at times an anxiety and depression med when needed. I have been studying and learning how to battle against this thorn in my side.


I have also read a lot including the great book by Joyce Meyers, "The Battlefield of the Mind." This book was a turning point in my life and has helped me tremendously with this battle.
I have come along way, but still have some mountains to yet conquer. I am a youth leader and have begun the study of this book with my youth. I think young people can benefit from learning strategies that this book gives to counteract the battle of the mind.
Magaly Santiago
Church of the Nazarene
Rochester, NY
*email removed to prevent SPAM
please post responses below
Return to The Christian Healing and Wholeness Online Bible Study Group.