Being Fully Commited to God and Not Man?
by Kimberly
(Hattiesburg, MW)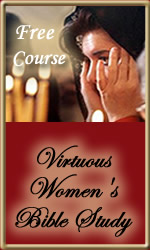 I am a 37 year old mother of two daughters ages 19 and 13. I turned my life over the Christ fully in April 2008. I was born and raised in the church all my life, my father was a pastor and my mother was a missionary. I strayed away from the church because of things going on that was not pleasing to my eyes. I have since joined a church were I feel and know that God's presents is there because of the warmth I feel each time I enter the building. I have been going through some rough times since I have given my life to Christ, the devil has really been busy but out of all the devil has bought my way I still find joy and peace in my heart. For that I am thankful.

I would like to know how do you resist temptation? I have turned from my sinful ways but sometimes my soul and body gets weak. I have repentented several times to God because of some wrongful things I have done but I still feel like I have let him down.