Born again before my birthday
by Candi
(Texas)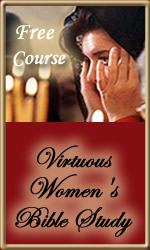 I am 23 years old,and I got saved last October 13, 2007. It was 2 says before my birthday,and it was the day of or before the day me and my husband had planned to go to the casino to gamble and drink.

I was not raised up in a christian home I knew of god but not who he was or his miracles. I knew about baby Jesus and Noah and moses, and a few other stories. I occasionally went to church in the summer and with my grand parents. I did get baptized when I was pregnant with my first daughter and I thought I was saved.

Well This day I started telling you about was in the making for a while. I remember riding in my car my radio had broke and I had no radio to listen to. I was a metal hip hop and whatever kind of music but christian. I wasn't against it I never listened to it though.

Well it was about two weeks and I was singing Jesus loves me and other church songs I knew, and thought nothing of it. I had to go to my sister in laws house on this fall day I started of about to finish a blanket I was making, and I asked her well if you are saved then would you not drink alcohol? and She said well it could be the devil making you that way or you could be not saved. And i was oh well i'm saved I just feel guilty when I drank the other day.

We kept talking and she read some stuff to me and I realized as soon as she read the words and he can forgive even you that that was god talking and i was not saved. so I asked god into my heart that day, and my life has been much greater. Not easier by any means i think life is harder being a christian, because satin had me before he didn't have to work for it and now I see him working harder but God is stronger and I'm strong now because god lives in me.

I have 2 girls and one boy on the way. I attend church every sunday and wednesday, but I'm on rest now, because my pregnancy has been hard.

I would like prayer for my husband who was raised in a christian home but has backslid and will not go to church and I dont understand and i pray for him but i know that there is power in the number of prayer and I have been praying almost a year and know his mother has longer than that, and I ask for more prayer. I dont want to mention his name but god knows it.



Return to The Online Women's Bible Study Group.