Broken Back...Yet Healed
by Theresa
(St Paul)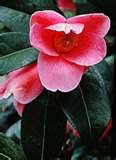 I've been carrying so much on my back it's weighed me down and left me feeling broken.

The enemy used so many people to try to keep me chained and bound up, man took my innocence while on my back, my mother left me crying on my back, I've had to fight for my life while on my back.

I took it all and didn't even realize what the enemy tried to do, placing all this on little Ole me, he thought he had me, not so I am healed.

I once was blind not seeing Jesus carrying the cross for me on His back, I once was deaf I didn't hear Him sobbing as they whipped His back for me, I didn't understand in my heart, He laid down His life, on His back in the grave, for three days just for me.

My Lord has lifted every weight off my back and placed it on His I am free from every chain, I am healed from every bruise, as my King rose to glory I rise with Him no longer with my head hung down but high and lifted up. Just look what Jesus did for you and me.