Christian Prosperity Bible Study
With Your Bible Study Leader
Evangelist Rhonda Lofton
But thou shalt remember the Lord thy God: for it is he that giveth thee power to get wealth, that he may establish his covenant which he swear unto thy fathers, as it is this day. -Deut. 8:18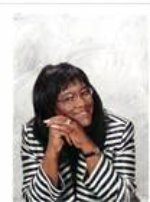 Evangelist Rhonda Lofton:

Christian Prosperity Bible Study Leader

Welcome to our Christian Prosperity Online Bible Study Group!
God's word assures us that regardless of how challenging, worrisome and disruptive an economical climate may be, no climates catch Him by surprise.
Solomon, known for his wisdom, wrote: "the thing that hath been is that which shall be: there is no new thing under the sun." Eccles.1:9. God has been there; done that!
While the rest of Egypt was thoroughly engulfed in plagues of flies and hail storms, the Lord shielded, sustained and prospered Joseph and his family who had settled in a small section of Egypt called Goshen.
In the midst of a reckless and brutal economy, divine favor, access to God's secret place of abode and resources unlimited are reserved for those that trust in Him. Are you prepared to activate the biblical principles that unleash the blessings and prosperity reserved for you?
About Rhonda Lofton:
A native San Franciscan, I currently reside in Vacaville, California. I am married and a proud mother of three children.
A conference host for
Lighthouse Ministries
in Vacaville, California, I am a licensed evangelist with a passion for writing and publishing.
I am the author of
The 7 Habits of Rich, Powerful and Famous Bible Women
; and
Daddy, I Shrunk the devil!
As a preacher's kid (daughter of the late Bishop WJ Burns) my sensitivity to spiritual leaders inspired me to write and publish
Tip the Preacher for God's Sake!
I appreciate the media coverage in scores of newspapers, radio and television that my worked has earned.
Early on, I was totally oblivious to the fact that teaching others how to write and publish books was an essential part of my spiritual assignment. As a writing coach, I am of the persuasion that everybody has a book in them. Empowering our audiences to convert their testimonies and life experiences into professionally published books is our forte. The Lord gave the word and great is the company of those that published it. (Psalms 68:11) is the focus prefacing many of our ministry's radio broadcasts.
What we'll cover In Our Christian Prosperity Bible Study:
When my reasonably comfortable life style was thoroughly disrupted, I was spiritually clueless. Was God mad at me? This must be the work of the enemy, I reasoned. Little did I know that in the thick of the battle the Lord would teach me invaluable, priceless lessons.
God was forging a path where purpose, intimacy and an inseparable walk with Him would be solidified. It was out of this crisis that my first book: The
7 Habits of Rich, Powerful and Famous Bible Women
was born.
I am excited to share with you many of the invaluable spiritual virtues that I learned. Many of them are the bases for experiencing Christian prosperity. Following are some of the themes and topics that, together, in the Hem of His Garment Bible Studies, we will explore:
Is Spiritual Balance and Financial Abundance Truly Achievable?
Discovering the Spiritual and Financial Significance of a Purpose Filled Life
How God Uses Diversity to Usher in Divine Destiny
Explore the Relationship Between Spiritual and Emotional Balance vs. Financial Abundance
Pre-requisites for Maximizing the Blessings of God
Money and It's Mission
Looking forward to a joyful spiritual excursion together.
---
This Form is For Rhonda Lofton's Use Only.
This form is what Rhonda, your Christian Prosperity Bible Study Leader, uses to submit your lessons.

To participate in the discussion, you'll be given a separate form after each Bible lesson. We look forward to reading your thoughts there.


Rhonda, What would you like to share?