Christian Women Friendships
by Wendy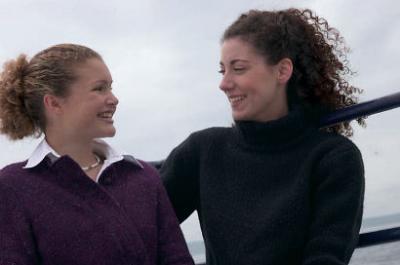 I would like to discuss Christian Women Friendships.





---
Note from Women's Bible Study Leader:
Wow Wendy! That is such an important topic that really doesn't get talked about enough. I'm so glad you brought it up!
God's Word says:
Let us think of ways to motivate one another to acts of love and good works. And let us not neglect our meeting together, as some people do, but encourage one another, especially now that the day of His return is drawing near.- Hebrews 10:24-25 (NLT)
As women, we are also encouraged to:
wisely train the young women to be sane and sober of mind (temperate, disciplined) and to love their husbands and their children, to be self-controlled, chaste, homemakers, good-natured (kindhearted), adapting and subordinating themselves to their husbands, that the word of God may not be exposed to reproach (blasphemed or discredited). -Titus 2:4-5 (AMP)
---
So, let's talk about Christian Women Friendships!
Do you think they are important? If so, why?
And, how can we as women be better friends to one another?
Looking Forward To Reading Your Comments!