Congratulations!
Your Registration is Confirmed!

Print this page for your records. It has important details about the conference!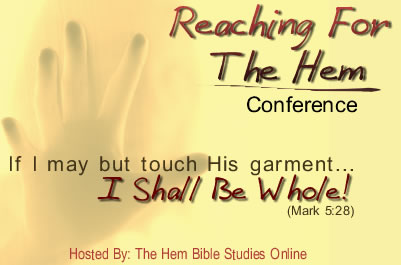 Your Next Steps...
Step 1:


Add me to your

email Contacts

or

Address Book

That will ensure that you receive your instructions on how to log on and access your workshops and seminars. And you won't want to miss out on the speaker and topic updates, or on your free conference journal and other goodies.
Step 2:


Create Your Personalized Conference Log-in!
Creating a unique username and password
allows you to log in 24 hours a day to access all of the sessions at your convenience!
Step 3:


Expect Another Email From Me
I will be sending you an important welcome email - PRINT IT!
Each session of the conference is protected by a different access code. This is to protect us all from people on the web who would want to tear down God's kingdom instead of building it up.
In your welcome email, I will share each day's access codes with you so that you can start your conference on Demand!
Once you enter the access code, you will be permanantly enrolled in that day of the event, and will never be asked for the access code again. This will give us all a safe place to learn and grow in the Lord.
---
*All sessions start and stop at your convenience*


Day 1
:
Naked, Unashamed and Unafraid Workshop Part 1-
Are You Hiding From God?
Day 2
:
Naked, Unashamed and Unafraid Workshop Part 2-
Getting Real With God...and Yourself
Day 3:
7 part seminar series Featuring Speakers from across the US:
How To Develop A Closer Walk With God
Day 4:
IMPORTANT Teleclass:
How to Tear Down The Walls Separating You From God


---
I know this is all a lot to digest, so if you have any questions, just shoot me an email at

.
You are just moments away from an event that I believe is going to truly change your life. Over the next few days, I want to encourage you to spend some time in prayer, asking God to prepare your heart and mind to receive what He has in store for you at the conference. Begin seeking Him now and inviting him in to do a special work inside of YOU.
God Bless!

http://conference08.hem-of-his-garment-bible-study.org