Do I forgive like we we're forgiving?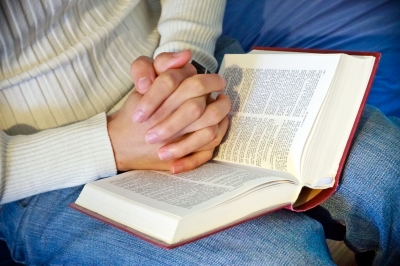 Picture by Graur Razvan Ionut
It started a year ago, my husband was arrested for drugs. After getting out on bond he left and decided he wanted a divorce and moved in with his girlfriend, he is getting out of jail Thursday, after running for 8 months and serving the last two months. He was charged with new meth charges when he was caught. We have three beautiful babies 4, 2, and 15 months old. He had his mom call me and wants to be back in there lives. He refuses to speak to me for me to set some guidlines. I dont feel its his parents place to play middle man. But do I just forgive and let him have my babies as if nothing happened. He will be in drug court to try to get help with his addication. I am trying to not be negeative but this will be the 6 rehab he has went too. i knew when we started dating he had a past with drugs and he was than currently clean for 2 years and I thought this was never going to be a issuse. He hurt my children and they no longer cry for him or ask about him, because its been a year. I just need to know as a christian what to do. Forgive and just trust my children will be safe or fight about it and not let him see them. Currently i have sole custody with no visitation until after drug rehab completion. I also know hes just going to be there when its convient for him, and i also fear he may step in again and than not make it through drug court and go to prision and my children will be hurt once agian when hes back outta there life.