DON'T JUST PRAY; PRAY THE RIGHT WAY.
by TONY EDSON
(KENYA)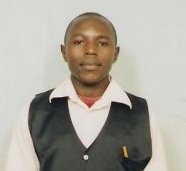 Am wonderfully created
PRAYER
PART II
To reiterate, a prayer is a conversation between man and God. It is a moment when God pays attention (psalm 34:15) to his children who come in His majestic presence to repent, confess, intercede and present petitions to Him. If there's a moment that every Christian should long for, it's prayer time. Apart from listening to His children, God also gets the chance to answer back whatever the child might ask for. Every prayer must involve you and God and both must talk to one another, otherwise it's a speech. Many Christians nowadays are no longer praying, and if they are, they aren't enjoying their prayer life.

However, many times we don't get to benefit from the prayer because of;
Complaining- many are the times we go before God reminding him what he has not done rather than what he has done. Due to their complains, the Israelites eventually perished in the wilderness. Complaining before God shows that we know more than God who is our creator. In the court of law, those who complain are those who have been wronged at. Complaining before God implies that he has wronged yet the bible tells that he is holy and in him there's no sin.
Unthankful heart- being ungrateful to God shows that we are not even appreciating what he has given us. The bible (psalms 100:4) tells us that we should enter His gates with thanksgiving. Whether God has done what we expected or not, we shouldn't approach his throne with an unthankful heart.
Unforgiveness and bitterness- unforgiveness is a sin by itself and because God cannot be seen by those who are unholy, it stops us from seeing Him in times of prayer. Bitterness on the other hand, makes our heart unclean and the bible says that only those who have clean hands and pure hearts can ascend the hill of God.
Unrepented sin- if God, through the Holy Spirit, reveals any sin in you, you have to repent. The bible (prov. ) tells us that he who conceals (hides) sin doesn't prosper. When we assume any sin in our lives, it hinders our progress. Every sin must be repented during prayer.
Bossy attitude- this means that we go before God telling Him what he MUST do without first knowing His will or plan towards the issues we praying for. Whatever God plans about us is good even if it doesn't look good at first. If God was to answer every prayer we make according to our demands, we'd not even be having the salvation we now have because Jesus was praying that the cup be removed.
Emotions- the bible (Romans 8:26) tells us that we don't know what we ought to pray for but the Holy Spirit helps us. No man knows how to pray (even your pastor) but the presence of the Holy Spirit helps us. In 1 Corr. 2:12, we read that the spirit of God reveals to us what is freely given to us. When praying it is easy to know what God wants with the issues we are praying for if we submit under the authority of the Holy Spirit. Praying emotionally doesn't move God at all but when we pray according to His word under the direction of the Holy Spirit, we'll enjoy his presence.
God is slow to answer prayers- when we possess the mentality that God is slow or doesn't answer prayers; we'll not see the need to approach the holy throne, hence missing every blessing we may need.

Praying Effectively
It is God's greatest desire to answer every prayer that his son makes. Jesus taught us if his words remain in us, we' receive anything. Isn't that amazing? The bible (heb 10: ) tells us that we should boldly enter the most holy place to receive mercy and grace in times of need. We read that every time Moses went to meet God, they'd talk. Many think that it only applied to Moses or Elijah. God is very much committed to answering every prayer you make. I am yet to see where God is saying that he won't answer my prayer or that he'll think about it but ask me and I'll show that God has promised to answer any prayer I make BUT it must be made according to his will.

To Pray Effectively, the Following MUST Be Observed;

We must exchange complaining with thanksgiving; instead of ungrateful heart we must be appreciative. Whenever we realize a sin in our lives, we must SINCERELY repent it, we must be SENSITIVE to sin. We have to exchange emotions with the Holy Spirit and we must be willing to substitute our bossy attitude with the submission under the Holy Spirit (Job 22:21). Finally we must treasure the prayer moment. Many times we pray as if it's a duty instead of a privilege. We must learn to be in fellowship with God. We have to read the word; the word of God is the will of God concerning our lives and so every time we read the word, it becomes easier for us to know how to pray.

CONCLUSION
 Prayer is the only way to receive your promises from God. We have to pray at all costs.
 Prayer requires emotional, spiritual and physical preparation. It's a moment of meeting the king and so we have to be prepared.
 Moses, Elijah etc were not supermen, they only discovered what it takes to communicate with God. You too can be heard by God today.
 Prayerlessness is a sin; this is because the bible says that he who knows what to do but doesn't, sins, the bible tells us to pray without ceasing.