Feeling Uappreciated
by Carey
(Midland)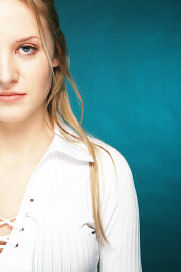 In our Proverbs 31 Study of the Virtuous Woman, we discuss God's idea of what it means to be a real woman.

Here is Carey's response to what we learned in that lesson:


---
I feel very underachieved in this standard God has set for me. I read all that He wants for me and from me and I actually WANT that. It brings me peace to think of my life being lived out as He calls me to be. I fail daily in most areas of Proverb 31.
I just got in an argument with my husband and I wish I hadn't. I complained about no one helping out at home. I feel taken advantage of in a lot of ways, unappreciated. I KNOW its wrong. I really want to change my attitude... or I want to let God work in me to change my attitude rather.