Feminism and Crhistianity - A Man's Point of View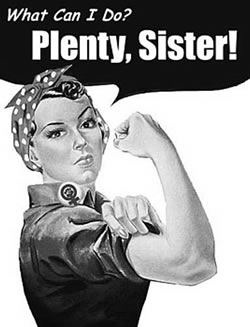 Your article is touching. But in reality, in the USA, most women are feminist following false gods in the media.

I'm not going to mention names, but, they are taught to find fault, guilt, imperfections and break a man down.

In today's media the man is the woman's help mate and when he can't or won't do what she wants him to do, she discards him.

You see in commercials and sitcoms where the woman belittles the man as a joke.

Where does the feminist movement stop?

Sincerely,
I'm a man of God that wishes I could find women that see men as an equal in America.