Fruit of the Spirit
by PAT THACKER
(YORK S.C.)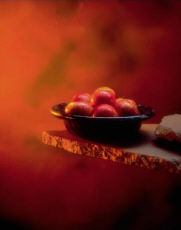 Do you find it hard to walk in the fruit of the Spirit? In our Bible Study, Have You Been Marked, we talked about how the fruits of the Holy Spirit are not instantaneous. Here is Pat's response to this lesson.


---
AMEERAH I AM SO GLAD TO HEAR YOU SAY(WHICH A LOT OF PEOPLE DON'T SEEM TO REALIZE)WE GROW GRADUALLY IN THE SPIRIT.AND THE FRUIT OF THE SPIRIT IS NOT JUST OZZING OUT OF US THE WAY WE WANT IT TO,IF WE COULD JUST WALK IN LOVE EVERY MOMENT OF THE DAY THEN THE FRUIT OF THE SPIRIT WOULD TRULY BE SHING IN US!THAT'S WHAT I'M PRAYING FOR GOD TO HELP ME TO SHINE MORE FOR HIM IT IS MY GREATEST DESIRE TO WIN MORE PEOPLE TO CHRIST,I THANK GOD FOR THE PEOPLE THAT DO COME TO ME FOR HELP.DO KEEP ME IN YOUR PRAYERS AS I WILL ALSO. LOVE IN CHRIST PAT
Return to The Holy Spirit Filled Living Online Bible Study Group.