Giving my all to God
by Lacy
(Boston)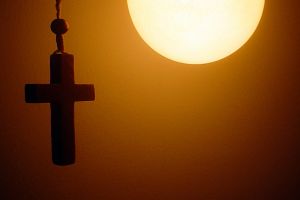 A Little Bit About Lacy...
Hi, I am a 27 year old Christian Woman. God has blessed me to be with Him for many years now. I was able to spend a whole year under a wonderful pastor who God used to teach me how to study, pray, seek God, read and war in the spirit. Those days were great!!

Now two and a half years later I have fallen from grace. I don't pray or read like I use to and often find myself doing the same things I once walked away from. I am in a marriage that has no direction and I am in a church (my husband's church) that I am not happy in and I feel trapped.

I need to do better!!

I pray that God will help me be a better wife,church member and a great follower of His word.

Please pray for me as I take a step back and let God have control.


What I would like to discuss?

What is my role as a wife? How do my husband and I become one? What can I do to help him open up to me?

Return to The Spiritual Growth Online Bible Study Group.