God's Promises are Eternal!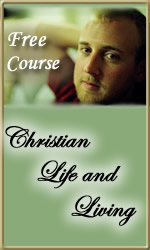 God's promises are eternal and for all who believe. I have been guilty of doubting and I am deeply regretful for this. I must spend more time in God's word and bind his promises on my hear! May God strengthen everyone who is struggling with areas of fear in their life!
Return to The Online Christian Life Bible Study Group.