GODS WORD SPOKEN
by ROBERT PERALES
(EL PASO TEXAS)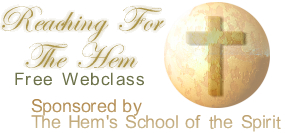 I JUST WANT TO COMMENT AS TO WHAT A WONDERFULL PRESENTATION YOU GAVE ON OUR LORD JESUS. HOW BLESS YOU ARE TO BE USED AS A WITNESS FOR HIS MAJESTIC BEING IN SUCH A LOVING AND UNDERSTANDING PLATFORM.

I SAT THRU YOUR RECORDING THIS SATURDAY AND WAS SO GREATFULL AND THANKFULL THAT THE LORD HAD ME FIND YOUR WEBSITE, FOR I CAN NOT SEE ANYOTHER REASON THAT I STOP AND LOOK AT IT OTHER THEN HIS FINGER LEADING ME HERE. MAY YOU CONTINUE TO GIVE HIS WORD AS IT IS WRITTEN AND MAY OUR LORD AND SAVIOR BLESS YOU AND YOUR FAMILY.


---
To register for this free class, and receive a fresh outpouring of God's Spirit in your own life, Click Here To Join Us!
Join in and write your own page! It's easy to do. How? Simply click here to return to Free TeleClass Testimonials.