I'm New here
by Shannon
(Maine, USA)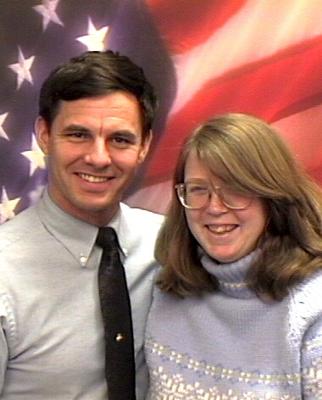 My husband Brian & Myself
My name is Shannon. Ive been married 19 yrs this september. I have 8 children ages 17 boy, 16 girl, 14 girl, 12 girl, 10 boy, 8 boy(with mentality of 4yrs), 6 boy & 4 boy. I homeschool until age of 14 then place them in High school.

I'm just introducing myself. I want to spend more time with the Lord. In Prayer, Study & fellowship with other Christians.

Return to The Online Women's Bible Study Group.