Jenna's Testimony: Change and Faith
by Jenna Liskey
(NY, NY)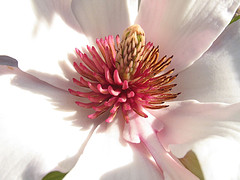 When I was a senior at Radford University I often wondered how one day I would move to the Big Apple and find the perfect job. After all, I was used to a town set in the beautiful mountains of southwest Virginia, with one shopping mall and two lanes that ran through downtown. New York City was the opposite of everything I was familiar with, and Blacksburg was the only place that I had ever called home. Little did I know that I was destined to find a dream job at Tears of Christ Jewelry.


Growing up I attended Christ Episcopal Church in Blacksburg, and the local elementary, middle, and high schools. As time to choose a college grew closer, I knew I wanted to stay close to home so I applied and was accepted to Radford University thirty minutes away.
Time flew by in college, and before I knew it, I was a senior and worried about what my next move would be. Was it really possible I might finally be leaving home? Months after graduation I was still uncertain about where I would work, move, or who I would meet along the way.
After graduation in an attempt to stay safe in Blacksburg a little bit longer, I took a job as a Nanny working for my parents' neighbors, Chris and Becky, and it was during this time my life and outlook changed. Becky took me under her wing and taught me something more important than I ever learned in school—
to love and trust the Lord whole-heartedly.
I began praying and attending Beth Moore Bible study sessions, and after months of prayer decided I was ready to move
away from the security of Blacksburg and focus on my career. I had visited New York several times before, and was finally certain it was time to take a giant leap of faith and leave everything that I knew.
I moved to New York without a job or furniture, with help from my folks, not knowing what to expect. After settling in my apartment, I began my job search. I applied to www.TearsofChrist.com, and within ten minutes I had an interview. That same day I was hired, and I discovered that my new office is only about 50 steps from my apartment!
Working at Tears of Christ Jewelry ended up being a perfect decision for me as I was able to combine my love of the Lord, with my love of jewelry, and my skills. I am the Director of Communications responsible for writing weekly news releases, emails, and speaking with customers around the world. I am even being interviewed for a National Christian Radio broadcast! After so much prayer and concern, I was finally able to understand the wait and timing was just part of God's plan for me.
With graduation approaching in May, I want to share an encouraging Bible scripture to soon-to-be and recent graduates.
In times of worry, remember Philippians 4:5-7:
The Lord is near.
Do not be anxious about anything,
but in everything, by prayer and petition,
with thanksgiving, present your requests to God. And the peace of God, which transcends all understanding,
will guard your heart and your mind in Christ Jesus.
Remember to pray and place your faith in God. He has a plan for your future even if it is not obvious at first.