Joy Killers
by Paul Beamon
(Australia)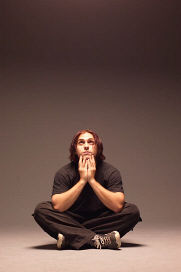 Here is Paul's Bible study on Christian joy.

About me...
Feeling the call to teach God's Word I studied part time at bible college eventually becoming an independently ordained minister. Writing is my passion, and I have a vision to spread God's Word around the world.


Date of Entry: 13/06/08

Scriptures: Nehemiah 8:10 1 John 1:9


Nehemiah 8:10

"Then He said unto them, go your way eat and drink.......for the joy of the Lord is your strength."

The joy of the Lord is the Christians strength, without which he is easily defeated by life's trials. Even the most devout Christians have, at some point in their lives, experienced periods of sadness and depression. There are numerous examples of this in scripture. After defeating the 450 prophets of Baal with fire called down from heaven, Elijah fled for his life and prayed to God to take his life,1 Kings 18:17-39 1 Kings19:1-4. Job wished that he had never been born, Job 3:11. King David mourned with great pain in his heart and desired to fly away to the desert, to be as far away from his troubles as possible, Psalm 55:1-6.

Maybe you are in a sad and depressed place, maybe you're wondering if you will ever have joy again. I have good news for you, God has promised to give you joy, He has made provision for it in Christ. The moment you gave your heart and life to Jesus His joy became yours. You could say that the joy of the Lord is one of those profound key signatures of the Christian life that God displays in and through his people to the world. Jesus said in John 15:7-11,If we abide in Him and His word abides in us, His joy would remain in us and that our joy would be full.

Our lack of joy is not a question of God holding out on us, but rather it is "joy killers" that have robbed us. So what are these joy killers?

I suggest that most of them can be grouped into three general categories:



#1 Guilt
A sense of guilt usually comes from a lack of knowledge in the Word. If a believer does not understand the cleansing power of the blood of Christ he is likely to be carrying a sense of guilt that is robbing him of his joy. Do you remember when you first came to Christ and had your sins forgiven? Do you remember the joy that followed as the weight of the guilt lifted and you realized you were excepted of God? Well my friend, you received the saving knowledge of the gospel, and joy came. You received just enough knowledge to know that if you excepted Christ your sins would be forgiven and you would be given a fresh new start.
People who struggle with guilt have a lack of knowledge in the area of God's full pardon in Christ. For a while they rejoice full of joy because of their new found faith and forgiveness (and they should) but as time goes by trials come and they trip up and fall, sometimes repeatedly. Each time this happens the believer becomes more despondent believing that God is running out of patience and may not forgive him the next time. This is a tactic of our arch enemy and he can only be defeated as we gain knowledge of all that God has done for us in Christ.
Hosea 4:6 says that God's people are destroyed for a lack of knowledge. There are countless Christians living with a guilty conscience and a ship wrecked faith. Don't let this be you, don't let the powers of darkness lie to you anymore. Know that God forgives you in Christ, know that He has made provision to cleanse you from every dead work of sin, and know that when He looks at you He sees the blood of Jesus.
1 John 1:9 says, "If we confess our sins, He is faithful and just to forgive us our sins and to cleans us from all unrighteousness."
Please notice that this is written to the church. God new that because we still live in our flesh we are going to miss it (sin) sometimes, so He gave this promise. If you have fallen recently, use this promise to get up and move forward and go your way rejoicing.
#2 Fear
Fear is another tactic of the enemy. The use of this weapon can literally paralyze a Christian, neutralizing his effectiveness and killing joy. The story of Elijah found in 1 Kings 18:17-39, and Kings19:1-4 illustrates perfectly the power of fear. Elijah issued a challenge to the prophets of Baal to see who served the true and living God. Elijah told the prophets of Baal they were to build an altar and sacrifice a bull on it. The prophets of Baal were to call upon their god and have their god answer by fire. Elijah was to do the same. The prophets of Baal danced and prayed from morning till noon and nothing happened, there was no answer by fire so they began to cut themselves till blood gushed out and still no answer. When it came to Elijah's turn, he called upon the God of Israel and God answered by fire. Elijah had won a great victory and had the false prophets put to death.
When Jezebel heard what Elijah had done to the prophets she sent a message to him saying that he will be killed in the same manner. Upon hearing this Elijah feared for his life and fled into the wilderness to hide, and there prayed to God to take his life. What happened here? It was the news that Jesebel was after Elijah to kill him. Fear gripped his soul, paralyzed him, and robbed the joy he had in victory over the prophets of Baal.
What bad news has come to your ears? What evil report troubles you? Fear is not for the people of God, it is a joy killer, satan knows this, but do you? Personally speaking there have been many times I have feared for many different reasons and have wondered how I might survive another day. For every evil report or threat the Word of God has an answer. For example, a scripture that I use when feeling threatened is Isaiah 54:17, "No weapon that is formed against thee shall prosper, and every tongue that shall rise against thee in judgment thou shalt condemn(prove to be wrong). This is the heritage of the servants of the Lord, and their righteousness is of me sayeth the Lord." Another is Isaiah 41:10, "Fear thou not, for I am with thee, be not dismayed, for I am thy God, I will strengthen thee(the joy of the Lord), yea I will help thee, yea I will uphold thee with the right hand of my righteousness." Jesus told the ruler not fear but to believe only, and his dead daughter would be raised to life again, Luke 8:50. With all these commands not to fear and the corresponding promises of help no wonder the writer of the book of Hebrews exclaims, "The Lord is my helper, I will not fear what man shall do unto me."
So then, the answer to the spirit of fear of is the spirit of faith. A believer who walks in faith is a believer who walks in the joy of the Lord because he does not let fear settle in his heart. Psalm 112:7 says, He (the believer) shall not be afraid of evil tidings, his heart is fixed trusting the Lord. Dear believer, God promises in many scriptures to deliver, and help you in times of need, therefore, He says fear not! Living by faith casts out fear and restores joy. But its up to you and me to trust Him, to believe His promises.
#3 Unforgiveness
The spirit of unforgiveness is like the disease of cancer, left alone it will spread to every part of a believers life. It renders his prayers ineffective. God commands that we forgive, if we do not forgive neither will we be forgiven, The soul that is caught up in unforgiveness is a very unhappy soul indeed. It becomes the children of God to forgive, for this is an expression of divine love. God is love therefore He forgives, and He expects His children to forgive. The problem with a fallen world is that fallen people are hurting people and hurting people hurt others.
Mark 11:25-26 says, "And when ye stand praying forgive, if ye have aught against any; that your Father which is also in heaven may forgive you your trespasses. But if you do not forgive, neither will your Father which is in heaven forgive you your trespasses."
You might say, "it's just to difficult to forgive that person now because things have gone to far." But you must, for you are commanded, if you don't it will eat you up and you will never experience the joy of the Lord. When God commands something of us He also provides the grace to carry out that command. When I'm struggling to forgive I find the best thing to do is look to the cross, for it is there that I'm reminded that Jesus died for me and forgave me all my rebellion and blaspheme. I'm reminded that He forgave me of so much, therefore how can I not forgive my fellow man who has wrongfully abused me. If you want your joy back forgive him, let it go, it will set you free.
---
It is certain that dwelling on our problems, hurts, and especially our pasts will adversely affect our true spiritual joy. It is up to us to seek God through prayer and the reading of scripture. Immerse yourself in Him, in His word, and seek to know Him more intimately.
If we remain in Him, He has promised that our joy will be full, John 15:1-11
Question:
What's killing your joy? What have you identified that needs attention?