Making the time to seek Him...
by Angel
(Myrtle Beach, SC)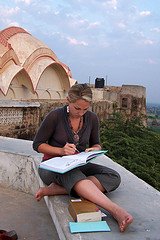 I try very hard to set aside time for study and meditation time every day, but it seems like I do really good for a few days or some times even a week, but I some how always get side tracked.

I have 3 kids and my husband and I own our own business. And as if that were not enough, I am fighting some very scary health problems right now. I need this time with God more than ever! But just as Paul said, I find myself not doing the things I need to do and doing the things I do not need to do.

I think my biggest problem is when I sit down to study, I do not know where to start.