My son's faith in God has saved me.
by Michelle G.
(Winthrop, Ma.)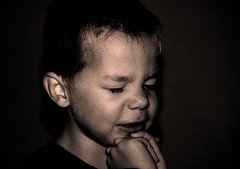 I am a single mom of two beautiful children.


I lost my faith for a long time. Life's stresses and tragedies were holding me down. Recently, my 9 year old son decided he wanted to attend a week long Christian summer camp. When he came home, he was a new little boy.
God does strengthen us. And my son showed me that.
Join in and write your own page! It's easy to do. How? Simply click here to return to Share Your Christian Testimony.