My Story
by Camden
(Palco, KS)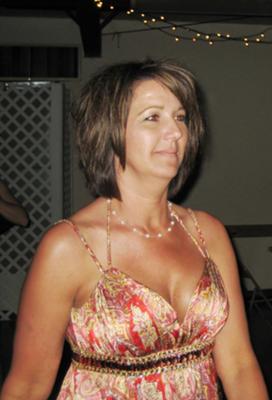 My Name is Camden Gillum. I live in Palco, KS and am a Stay at Home Mom of Two boys.


The daily struggles of everyday life and finding "time" to spend in God's word daily. My Passion is to be a wife that my husband is proud to say that is His wife. I Long to be a Good Mother to our boys and just hope that I have not lost out on that. My biggest fear is that when my boys are older and leave home is that they will not want to Come HOme! They are 13 and 10 and I try to be all that I can be for them. My husband and I will celbrate 15 yrs. of marriage in Decemeber and I am so greatful for that.
I come from total Dysfuncion..emotional abuse, sexual abuse, abortion, drugs and alcohol. An alcoholic Father and a Mother that NEVER CONNECTED with me. I have Had Many, many hrs of Good Wonderful Counseling that i am so greatful for. I have worked through many issues but the one that still haunts me to this day is to live a free life with my husband in and intimate way. I have my limitations and I want soooooo bad to be free. If I could let my wall down...I know this sounds funny but we would have a perfect marriage! I want that so bad and I don't know how to do it. I try sooo hard! I think about him and want to have a good relationship and I am so afraid of denial and being turned down that I let that control what I do! I hate it!
Anyway...that's my story! I have known and loved God for 15 yrs now.
We live in a very remote area and we drive to church (49 miles) one way and it is hard to attend any of the extra curricular activities ie; bible studies therefore that is why I am here inquiring about this.
thankYou
camden gillum