Prayer Request: FAMILY
by BARBARA
(FLORIDA)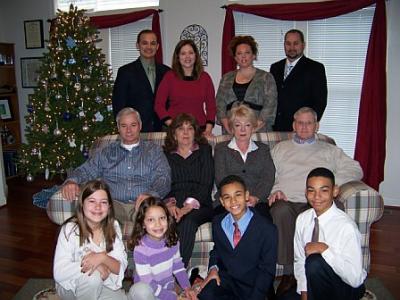 FAMILY 2006
I'VE BEEN A BORN AGAIN CHILD OF GOD MOST OF MY LIFE. LATELY I'M FEELING DISCOURAGED AND JUST NOT SURE ABOUT MY LIFE. MY HUSBAND ,JERRY,OF 36 YEARS HAS NEVER COMMITTED TO GOD. HE GOES TO CHURCH SOMETIMES AND HE CALLS ON GOD WHEN HE FEELS GOD CAN HEAL,TOUCH OR DO SOMETHING FOR HIM.MOST OF THE TIME HE USES HIS NAME IN VAIN.


HE HAS NEVER BEEN THE SPIRITUAL LEADER OF OUR HOME. OUR KIDS ARE GROWN AND ON THEIR OWN NEVER FELT HE WAS THERE AS A LEADER. I FEEL SO LONELY MOST OF THE TIME EVEN WITH MY CHURCH FRIENDS AND THE THINGS I NEED.
MY MARRIAGE IS FALLING APART. WE HAVE NOTHING IN COMMON.I JUST NEED TO SEE GOD MOVE IN EVERY AREA OF MY LIFE RIGHT NOW. I'M LIVING BELOW POVERTY LEVEL. WHY I'M NOT SURE. I PAY MY TITHES AND OFFERINGS TO MY CHURCH AND TRY TO DO WHAT GOD WANTS OF ME.CAN IT BE BECAUSE OF HUSBAND's UNSAVED LIFE?
MY HOUSE IS FALLING APART,MY YARDS NEVER GET MOWED, RAKED OR ECT. MY FENCE IS FALLING DOWN. MY HUSBAND WON'T SEE WHY I'M SO UPSET ABOUT IT. HE SAYS WELL YOU HAVE A ROOF OVER YOUR HEAD.
THIS CHRISTMAS 2006 OUR FAMILY FELL APART.MY HUSBAND WON'T EVEN SPEAK TO OUR DAUGHTER. ONLY IF HE HAS TO. WE WERE A VERY CLOSE FAMILY UNTIL THEN.
THATS WHEN MY DEPRESSION STARTED.
I LOVE MY FAMILY AND WANT IT BACK