Relationship
by Sarah
(Hilton Head, SC)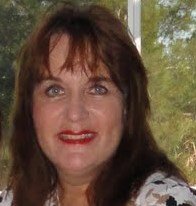 I'm a christian, saved and baptized, my fiance is too. We've been living together for 7 months. We love each other very much and want to spend the rest of our lives together. We plan to marry in April 2014. We are over 45 years old, both have had failed marriages. We've found that dating relationship is not sufficient to fully know the other person with all the quirks and negative behaviors. Now we do understand one another and accept each other with unconditional love.


Here's my question: is God disciplining us by allowing alot of bad things to happen? I feel that's He is-- over the time we've been together, I've had a serious car accident and broke my back. A speed sign came through windshield and hit my face, breaking my cheekbone and gave me a large deep scar. I had to give up my cleaning business. I'm a former teacher on SS Disablity due to brain chesmistry disorders (2007). I am unable to teach full time, but I can tutor. I placed an ad-- only got one job. I applied to substitute but have not heard from the district. I feel that the Lord is so angry at me. I can't even attend church because I feel like such a sinner. Before you respond, no, he can't move out because I wouldn't be able to survive on my SS income since I'm no longer working. Besides, I want to be toether all the time, not once or twice a week.
Am I right? Has God withdrawn His blessing from me? If we continue to live together, will He keep allowing more bad things to happen, like harm to my children or allowing cancer to penetrate either me or Robert? What do you suggest I do? I do not feel comfortable talking to my pastor at all.
Sarah
Sarah
Join in and write your own page! It's easy to do. How? Simply click here to return to Christian Life Advice.