Satan could not wipe me out - Sarahjane's Testimony
by Sarahjane
(South africa)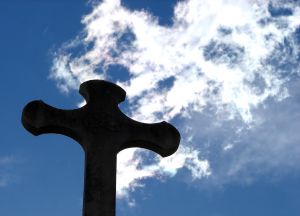 I was born into a non Christian home in 1988. My father was in the army and away all the time, and my mother, lonely and left alone with a crying baby, was left with no other solution but casual affairs with other men.


At the age of one, my family fell apart and my parents got divorced. My mother won custody over me, and we moved with her new boyfriend to a place called Woecester. Her new boyfriend who soon became her fiance, use to beat my mother up. Mother was not working then, and her fiance was our only hope.
The need o protect my mother came from those days. Nights when she would be too drunk to make food, I would make her a sandwich so that she would puke out most of the alcohol. That way, when her fiance came home, he wouldn't beat her up. I would clean the house, and when she cried I would sing to her. Then mother found him in bed with another woman and left him.
I thought things would get better but they never did. Mother could not afford looking after us, and soon fell into prostitution. At the age of four my mother used me for prostitution for the first time, and by the age of five, I was already having sex with more than two men a day. I was involved with child porn and my life was just a mess.
I grew up very quickly. Mother taught me everything about the grownup world, and that the only thing I could do well was sex, or please men. This carried on until my seventh birthday. Then I fell sick and
my mother could not look after me anymore!! So she sent me to live with my dad. But I had a terrible stepmother who hated me and after a year of rejection from my father and stepmother I moved in with my grandparents.
At the age of ten I tried to commit suicide for the first time. I became addicted to cutting myself and by 12 entered into a very serious lesbian relationship with a 20 year old girl.
I hated men. My uncle raped me a few times in between, but after so long, a persons body becomes numb to that.
Then God sent a wonderful boy into my life, whom pursued me for a year when I was still with my x girlfriend. At the age of 16 i fell in love with this boy. He showed me what it was to trust a man for the first time, and he told me about Jesus Christ. But, after three years, when he left me for a 14 year old girl, my whole world fell apart and I was angry a God for letting it happen. I GREW A VERY BIG ANGER for God as He never made anything go my way.
Then one night I was invited to a new church service, where I felt Gods presence for the first time in my life. He captivated my hear and I fell in love. He Showed me how he had always been there for me, and brought people into my life to show me just how amazing His love is.
I'm discovering healing everyday, and discovering purity and love everyday. God has called me for greatness and satan will not wipe me out!!!