Submission A Place Of Strength
by Annette Schwab
(Cincinnati, Ohio, USA)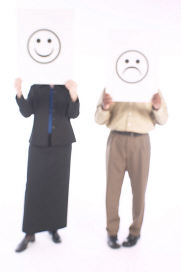 Date of Entry: 08/05/08

About me...
My name is Annette Schwab I live in Cincinnati, Ohio with my wonderful husband Mark, we have been married for 4 years. I am excited about having an outlet to improve my writing and share Jesus love with others at the same time.

Scriptures:
James 4:7
Submit yourselves, then, to God. Resist the devil, and he will flee from you.

Ephesians 5:22
Wives, submit to your husbands as to the Lord

Ephesians 5:24
Now as the church submits to Christ, so also wives should submit to their husbands in everything.

Colossians 3:18
Wives, submit to your husbands, as is fitting in the Lord.

Hebrews 13:17
Obey your leaders and submit to their authority. They keep watch over you as men who must give an account. Obey them so that their work will be a joy, not a burden, for that would be of no advantage to you.

Romans 13:5
Therefore, it is necessary to submit to the authorities, not only because of possible punishment but also because of conscience.

Ephesians 5:21
Submit to one another out of reverence for Christ.


My thoughts...
The word submission used to bring mixed feelings of both joy and pain, anger and relief. Often times it still does. I am so easily tempted to think of submission as a weakness. After all doesn't society try to teach us, "I am women hear me roar...and my male counterpart is a brainless guy who doesn't know anything about parenting, housework, etc."

Look at sitcoms for example. If I were to base my life off of sitcoms I could be tempted to think that man was born without a brain and the women of this world have all the answers. This simply is not true. God has created both male and female in His image we are created equal but each have different job descriptions.

I am tempted to think that because my husband is the head of our household he is more important than I am, but he isn't. If I were to follow that train of thought the natural progression would be to work at being dominating and become head of our household so I could feel important too. The temptation can be I am only important if I am the leader.

Submission is not necessarily easy. I find it can be difficult to submit to God but even more difficult to submit to my wonderful husband. He is truly wonderful but after all he is not sinless... Hmm but neither am I.

I guess I first need to remove the plank from my own eye then I will be able to see to help my brother with the speck in his eye.

I am learning that submission is a place of strength - It takes strength to trust Jesus. It takes strength to forget my own agenda and lay down my own rights. It takes strength, Christ's strength, to submit to my husband and to trust him.

I am learning from experience, if I do not first submit to God I cannot submit to another human being.

I can act like I do, it can look like I do but it is a very shallow form of submission. It is not until I fully submit or surrender to God that I can learn to submit to other people in my life.

Sometimes I am tempted to think submission is not that important, but I have found that when God talks a lot about something He finds it is very important. In the Bible God talked a lot about submission. I believe that submission holds the key to truly trusting Jesus to not only be our savior but to also be our Lord.

Jesus Christ's life and death paints a perfectly beautiful picture of submission to God, His Father, His Lord and unconditional love toward us.


Questions it brought to my mind...
Why does God think submission is so important? What steps does He want me to take towards submission? What are some of the rewards of being submissive?


My closing prayer...
Jesus forgive us for falling short in living a life submitted to you and your way. Please give us the grace to submit to you and to trust you. Also, please help us to trust the authority figures you have put in our lives such as our parents, our husbands, our pastors. Amen.