The Daniel Fast:


Making Room for God in Your Daily Life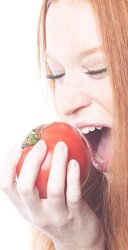 The Daniel fast has gained popularity in recent years. A huge reason for this is that our lifestyles have changed a great deal since Biblical times.
Our lives just aren't as
simple
.
We are not as free to take weeks off from our day to day lives to simply seek the face of God.
And yet God has continued to draw those who truly love Him to set themselves apart and consecrate themselves unto Him through fasting.
True, most of us can not go off by ourselves into the wilderness like Jesus, or up on a mountain top like Moses. But, our souls still thirst for those mountain top moments with our Lord.
Though totally shutting ourselves off from our earthly obligations is possible occasionally, most of us have responsibilities that will require us to be actively involved in our lives throughout our time of fasting.
But that doesn't mean we have to miss out on the power of the fasting experience!
The Daniel fast allows you to consecrate yourself, while still maintaining the strength to go to work, care for your family, and fulfill other earthy obligations.
What makes this fast so unique is that its level of restrictiveness
buffets the flesh, without robbing your body of the nutrients it needs to sustain itself.
Where Does The Daniel Fast Come From?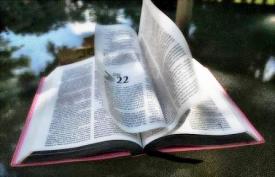 The Daniel Fast diet is based on these scriptures:
"...But
Daniel purposed in his heart that he would not defile himself with the portion of the king's meat, nor with the wine which he drank:
therefore he requested of the prince of the eunuchs that he might not defile himself.
Then said Daniel to Melzar... Prove thy servants, I beseech thee, ten days;
and let them give us pulse (fruit, vegetables, whole grains) to eat, and water to drink.
Then let our countenances be looked upon before thee, and the countenance of the children that eat of the portion of the king's meat: and as thou seest, deal with thy servants.
And at the end of ten days their countenances appeared fairer and fatter in flesh than all the children which did eat the portion of the king's meat.


As for these four children,

God gave them knowledge and skill in all learning and wisdom: and Daniel had understanding in all visions and dreams.
(Full Scripture Reference Daniel 1:5, 8, 11, 13, 15, 17)
Daniel Fast Food List

What can you eat on The Daniel Fast?
Well...that all depends on what literature you read.
If we are basing our fast solely on scripture, we see that
Daniel only ate "pulse and water."
The word translated here as pulse means "something that was sown." That means that the Daniel Fast diet, in its purest form, only includes things that grow from seeds that were sown:
vegetables
fruits
whole grains
beans
Be sure to read the labels of any packaged foods you use during your fast to make sure they only contain permitted ingredients. You'll be surprised how much hidden sugar is in the foods you eat every day, even health foods.
Here is a Daniel Fast food list with a detailed breakdown of what you can eat...and what you can't.
Foods to Eat

Foods NOT to Eat

All fruits.

All vegetables.

Whole unprocessed grains (brown rice, whole wheat, oatmeal, corn, etc). This includes whole grain pasta and tortillas**

Beans and lentils. This includes hummus**.

Seeds and nuts including unsweetened peanut butter.**

You may also include olive oil, vinegar, salt, pepper and herbal seasonings, known to have been staples in Daniel's time.

Be sure to consume LOTS of water.

All meat, poultry and fish.

All milk products, margarine, and vegetable oil or shortening.

All sugar and sweeteners, even natural ones like honey or stevia.

Coffee, soda, fruit juice, herbal teas and all other beverages. Daniel ONLY drank water.

White flour, white rice, and all products containing them. This includes white bread and white flour pasta.

Yeast is also to be avoided, which means only whole grain flat breads and tortillas are allowed.
Please Note:
Pregnant and nursing mothers, or those under the care of a doctor, should prayerfully adjust the fast to meet their nutritional needs while maintaining the heart of it.
All vitamins and medications ARE permitted on the fast
.


This is More Strict Than Other Daniel Fast Diets!
Some literature out there allows for other foods that are considered to be "natural alternatives" to the foods many crave during a fast. This is GREAT for families with children who will all be fasting together.
But, as I explain in our Beyond the Veil Christian Fasting Program as we grow into adulthood, both physically and spiritually, a large part of fasting is self-sacrifice. That is why I personally try to keep my foods as close to the way that God originally created them as possible.
I would also caution you to be prayerful before adding in foods that are not pulse and water.
Ask yourself, 'why am I adding this? Is it because my flesh wants it? Or, do I really feel God's Spirit leading me in this direction?'
Remember, we are starving our flesh through this fasting process-It's supposed to be hard (-:
Making little allowances for our flesh, and excusing them because something is supposed to be "all natural," can feed our flesh instead of starve it. On the other hand, there are unique situations where God may lead you to alter the fast for one reason or another.
So, be prayerful in all things.
Sample Simple Daniel Fast Recipe
In "The Daniel Fast...Simplified" booklet that comes free with the Beyond the Veil program, I share tons of recipes and meal ideas that my family uses when we do the Daniel Fast. Here is one of my husband's favorites.
Black Bean Fajitas (or Bowl)

Ingredients:

½ red onion
1 green bell pepper
½ can black beans, drained and rinsed
1 cup corn (canned or frozen)
½ can diced fire roasted tomatoes
Chopped cilantro (to taste)
1 chopped avocado
1 cup cooked brown rice
*½ cup unsweetened salsa
* Whole grain tortillas (optional)

Cooking: Sautee red onion and green pepper until tender. Add in cooked brown rice and remaining vegetables except avocado and salsa. Season with coriander, salt and pepper to taste. Reduce heat and cook 5-7 minutes. Chop avocado, and mix with salsa. Serve in a bowl, or on whole grain tortilla. Top with avocado/salsa blend.

*Check salsa and tortilla for restricted ingredients!
For more recipes, a Daniel Fast meal plan, and
help designing a personalized fasting experience that will help you connect with God in a powerful way, check out The Hem's unique Beyond the Veil Christian
Fasting program.