Your FREE VIP
Reaching For The Hem
4 Part Audio Class & eBook!
Here Is Your Free Class...


Over 4 Hours of Spirit Filled Teaching to Help You Reach Out and Connect with God...


Please Note:

This is a lot of information. Because of the file sizes, each ach part of your VIP Audio Series is saved in a separate zip file. If you do not have extraction software, download winzip for free here.

These powerful teachings have been compiled for you from some of the revolutionary classes that Ameerah has taught through The Hem's Virtual Classroom,
The
School of the Spirit
.
To learn more about the unique video and audio Bible studies available in the school, visit
http://www.hem-of-his-garment-bible-study.org/seek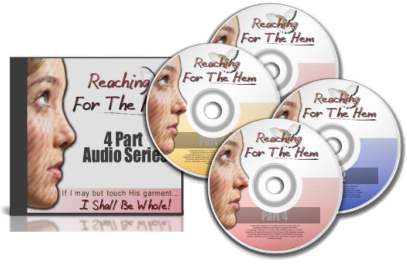 Click on the Links Below to Download


Part 1:
Reconnecting with Your First Love
Part 2:
Abba...Daddy: Your Key To Intimacy with God
Part 3:
How To Develop Intimacy With God
Part 4:
How To Really Make Time For God
---
Here Is Your Free eBook...


"The State of Your Soul" by Pastor Ameerah Lewis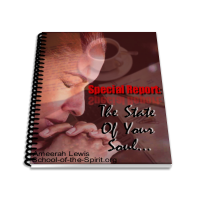 Hi...Pastor Ameerah here.
I want to give you a WARNING right now before you download this...Some of the things I've written in this book may shock you.

I say that because - They SHOCKED me.

But, as I was writing, God really opened my eyes up to some areas where we as His children have been in some serious BONDAGE. Areas that I had never even recognized before. I knew in my heart that I needed to expose these lies for what they really are.

To download your copy, "Right Click" and select "Save Target As..."
Click Here To Get Ameerah's

"State of Your Soul"

Special Report
More Powerful Resources

Here At The Hem Bible Studies:
---
The Spirit Controlled Life: Bearing the Fruits of the Holy Spirit

Online Bible Class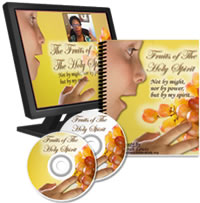 Become the person God created you to be - A True Reflection of Christ Controlled By His Spirit...
---

How to Develop Intimacy
With God

Audio Study
---
How To Hear God's Voice for
YOURSELF!
Audio Bible Study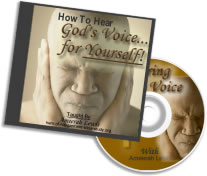 Discover how to tune out the noise of this world, and hear th
e voice of God...
---