Welcome Robert to Spirit Filled Living
by Robert Colvin
(Michigan)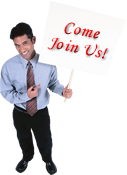 Let's all welcome Robert to the Spirit Filled Living Bible Study Group. Here is what he would like to talk about:


I would like to discuss how I feel, including other people that may feel what I am about to describe.

A simple understandable prayer to say of having my sins forgiven, also I feel guilty of not giving time for Jesus' work, to worship and devote time to study the bible scriptures and understand the scriptures, I need to know Gods word better I hope I described this for many that may feel the same.



Return to The Holy Spirit Filled Living Online Bible Study Group.