What is Fear?
by Martha
(Woodland Hills, CA)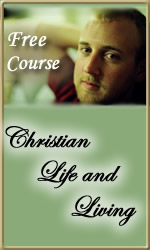 In our fear Bible study, we asked the question, what is fear really?

Martha Says...

"Fear is not believing what Jesus says. Fear is unbelief."



---
Want to learn more about fear and how you can break free from it?
You can find our free fear Bible study here!
Return to The Online Christian Life Bible Study Group.