Who I Am In Christ
by Carol
(Blackpool England)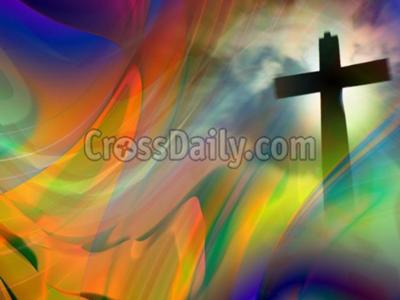 Christ In Me
Last year in Bible study class we did a series on Christ in me. The pastor asked us to go home study and write our thoughts down. I wrote two essays: What you receive being in Christ and the proof your in Christ. Every time I read them it challenges me. I hope pray it will challenge and bless you.

---
What You Receive Being In Christ
So, how can you become "In Christ"? desire to learn from Jesus our Master walk in the Spirit day after day, put off all of that old nature which is already dead change your thinking as to think God's thoughts instead of your own, and daily to put on the new being He has given you. When you are in Him, you keep His Word, you treasure His teaching, do not practice sin and you carefully keep the Holy Spirit He has given you. John says in 1 John 3:6 if we are in Christ, we keep His word and we do not practice sin. Someone who is in Christ can stumble and can commit a sin, but he does not practice sin, and he keeps the Holy Spirit that Christ has given us. You are in Christ by walking daily in close communion with Him and receiving all the blessing of being in Christ.
So what have you received?
Being in Christ You Have Received Free Salvation
1 Thessalonians 5:9 God did not appoint us to wrath, but to obtain salvation through our Lord Jesus Christ. Christ has saved you from eternal death and given you everlasting life. John 3:16. For God loved the world so much that he gave his one and only Son, so that everyone who believes in him will not perish but have eternal life. You have the hope of everlasting life.
You Are Free From Condemnation
Romans 8:1 There is therefore now no condemnation for those who are in Christ Jesus. Satan can no longer hold you in guilt. You are no longer guilty Christ took your guilt upon himself. The sentence of death is no longer upon you because Christ died for your sins.
You Have Inner Peace
Philippians 4:7 And the peace of God, which surpasses all comprehension, shall guard your hearts and your minds in Christ Jesus. You have a peace only Christ can give John 14.27 a gift of peace, knowing when storms rage around you God presence is always with you. He will never leave you or abandon you
Christ In You
Galatians 2:20 "I have been crucified with Christ; and it is no longer I who live, but Christ lives in me. You have the living God living in you. You and Christ have become one
1 Corinthians 6:17 But he who is joined to the Lord is one spirit with Him. His Spirit lives in you.
You are the temple of the living God 1 Corinthians 3:16
You May Know Him
I John 5:20 And we know that the Son of God has come, and has given us understanding, in order that we might know Him who is true, and we are in Him who is true, in His Son Jesus Christ. This is the true God and eternal life. Paul said in Philippians 3:10 that I may know him and the power of his resurrection and share in his sufferings.
You are in unity with the body of Christ
Romans 12:5 so we, who are many, are one body in Christ, and individually member's one of another. You are in unity with other likeminded people. God has created you to be part of his body His Church. You are not standing alone but with the encouragement of your brothers and sisters in Christ
You are adopted into God's family
Ephesians 1:5 God decided in advance to adopt us into his own family by bringing us to himself through Jesus Christ. This is what he wanted to do, and it gave him great pleasure. You have a new family in Christ Jesus. God says you are no longer orphans John 14:18. but part of His family where you can call him Abba Father
You Have A New Identity
2 Corinthians 5:17 Therefore if any man is in Christ, he is a new creature; the old things passed away; behold, new things have come God has wipe your slate clean, the past has no longer any hold on you.
You are free to serve Christ. Romans 6:18
You Cannot Be Separate From God
Romans 8:39
Neither
height, nor depth, nor any other created thing, shall be able to separate us from the love of God, which is in Christ Jesus our Lord. Nothing can separate from Christ. Only you or your sin can cause a rift between you and God. Nevertheless, through Jesus you can be reconciled again to Him.
Spiritual Blessings And Gifts
Ephesians 1:3 Blessed be the God and Father of our Lord Jesus Christ, who has blessed us with every spiritual blessing in the heavenly places in Christ. As a father gives to his children, likewise God as your Heavenly father wants to bestow His blessing and gifts upon you, not only to benefit you, but His church and your community where you live.
Since you want spiritual gifts very much, seek most of all to have the gifts that help the church grow stronger. 1 Corinthians 14:12
---
The proof I Am in Christ
What is the proof I am in Christ? The Word of God says I am saved, when I believed in Christ and confessed Him as Lord. Romans 10:9. After inviting the Lord Jesus into my life, I have new a hunger and thirst to know Him and to daily to walk in righteousness. Matthew 5:6. The word of God says, I am a new creation, the old is gone, and the new has come. 2 Corinthians 5:17.Threfore I no longer walk in darkness but in the light of God's presence Ephesians 5:8. This means that the past and bondage of sin has no hold on me I will put off the old man (self) and walk in newness with Christ. There is no more condemnation; I am free from sin and death Romans 8:1
God has giving me His Holy Spirit. I am the Temple of the Holy Spirit; 1 Corinthians 3:16-17 His Spirit is living and dwelling in me. Ephesians 1:13 and 2 Corinthians 1:22. Says He has sealed me as a child of God. That means there is a seal on my life. Formerly, when a document was sealed, it was a sign of ownership. He has sealed me with His Holy Spirit, which means that nothing harmful can get inside once I am in Christ. I am a closed in with Him, inside Him. All those things are mine in Christ. His spirit living within me proves I am His. I will abide in Christ to stay in him. To rest in him and to receive all that has for me. (John 15:7)
The evidence of Christ in me is, the fruit of Spirit will be evident in my life Galatians 5:22 When I am abiding in Christ I will produce much fruit. John 15:8 I will strive to have the same attitude of Christ Philippians 2:3-4 I will walk in the Spirit daily becoming more like Christ. As His child, He hears and answers me when I call to Him. I can call Him Abba Father.
I will love and meditate on His Word and allow the Word of God to Teach and Discipline me.
2 Timothy 3:16. In Christ, I have the revelation of God's Word. He will reveal to me the mysteries in His Word. I will seek His face and His will for my life. 1 Corinthians 1:30 Says I am in Christ and I have been made complete in Him. For in Christ the promises God has made, are yes and Amen. Jesus answer is yes, so I have a right to all His promises. I am God's workmanship and as God's workmanship, He has given me every spiritual blessings, gifts, and abilities to bless others Ephesians 2:10. I am God's vessel God lives and works in, and through me. 2 Corinthians 4:1
I behave as a citizen of Heaven Philippians 3:20 looking forward eagerly to the return of my saviour from heaven. Working with Him to overcome evil and not conforming to ideas and desires of this world. It means being conformed into the image of Jesus; my outlook is to be Christ centered. Having my eyes firmly fixed on the author and finisher of my faith Hebrews 12:2
Carol Fowler