Christian Speaker:


Cincinnati, Ohio Area


Looking for a Christian Speaker in the Cincinnati Ohio area?
Someone who is passionate about God's Word
and filled with His Holy Spirit?
Ameerah would love to come and share the biblical truths God has shared with her with your group.

Who Is Ameerah Lewis?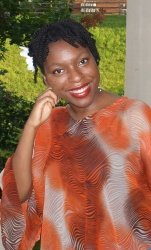 Ameerah Lewis is the founder of The Hem of His Garment Bible Studies. She is also an author, a respected Bible teacher and a Christian speaker in the Cincinnati Ohio area. But, even more than all of that, she is a devout student of God's Word and His Holy Spirit.
A former high school teacher, she now devotes herself to teaching God's promises to His children, a calling that she doesn't take lightly.
Her heart's passion is helping believers move out of religion, and into an intimate abiding relationship with our Heavenly Father. She believes that our relationship with Him is the foundation upon which the rest of our life should be built. "I truly believe God is calling His people into a place where we move from seeking His hand, to truly seeking His heart. One of my life's missions is to show His kids what that '
seeking
' really looks like in our day to day lives." she explains.

Applying God's Word to Daily Life


Known for her special gift of breaking down the Word of God in a powerful and practical way, Ameerah teaches hungry believers how to apply the Bible to their daily lives. She challenges each of us to take off our "Perfect Christian Mask," and allow our Heavenly Father into those hidden areas of our lives.
Ameerah candidly uses her own life experiences to demonstrate how biblical truths are just as relevant today as they were thousands of years ago.
Teaching God's Kids How to Truly Connect with Him


"I'm not big on theology," Ameerah explains. "I'm big on developing an intimate relationship with God through His Word." She believes that God's Word is alive, and that it has the power to change us and our circumstances.
A sexual abuse survivor, by the age of 14 Ameerah was given her first of many prescriptions to try and treat a deepening depression. By 15, she was experimenting with alcohol, drugs and sex. "I just felt so unlovable and unworthy," she explains. "I was filled with so much sadness, and I felt like there was darkness surrounding me."
But, right in the midst of her pain, in walks Jesus! It was through deepening her relationship with Him that she was healed of the pains from her past, and experienced true wholeness for the first time.
"We often say that we want change in our lives. I've learned through all of the pains and challenges I've faced - whether health related, financial, emotional, or otherwise - that when we seek God first, everything else ALWAYS falls into place.
But, We Have to Seek
..."

Listen To Ameerah Teach:


How to Develop Spiritual Intimacy with God
What People Are Saying
"It was just so refreshing to hear the information presented with no fluff or fillers. Just sound biblical teachings...
May God continue to bless you and I pray that your pure, biblical teachings reach the masses because

I know that restoration and wholeness is being ushered into peoples lives through your teachings

. I know that my "life" will never be the same. May God continue to bless you my sister!
"


"I am full! Thank you God for your word that has been delivered. Ameerah, your teaching is

clear and precise leaving no room for confusion or wondering

. This has been one of the best hours I have experienced!"


"This left me really

excited and hungrier to know God even more

. I am so encouraged and have my mind made up. I am going to Press On and Jesus will see me through!"


"The Lord used this ministry to teach me to

live a more Spirit-led life than I did before

. She is truly blessed of the Lord to teach. She is herself a Holy Spirit filled believer, so her teaching is authentic, not theoretical."
Christian Speaking / Teaching Topics
"I truly believe that God has called me to teach and uplift His children in these

specific

areas.

I would feel so honored to come and share these truths that He has revealed to my heart with your group."

-

Ameerah
Abba...Daddy - Your Key to Intimacy with God
There is a big difference between a Father and a Daddy. But, how do we really look at God?
Do we think of Him as a rule maker and an authority figure? Or, is He a source of wisdom and guidance? Do we feel like He is proud of us... or disappointed in us? And how do we think of His Word? Is it His Rulebook, or His Love Letter?
In this session we will discover the true meaning of the term "Abba," and how our relationship with our earthly father can color the way that we see God, and hinder our spiritual walk.
Invite Ameerah to Share This At Your Event



The Perfect Christian Mask: Getting Real with God...& with Yourself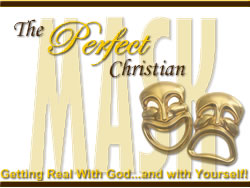 I
n the world, we are constantly judged, criticized, and even abandoned based on our imperfections. So, in order to protect ourselves, what do we do? We hide them! But, hidden scars never heal. These buried areas of pain can leave us feeling broken and unworthy.
In this session, we will discover how taking off our Perfect Christian Mask and becoming vulnerable before the Lord is our key to walking in wholeness. We'll learn how to get real and uncover our scars before God so that we can open the door to receiving His healing power.
Invite Ameerah to Share This At Your Event

Self-Control vs Holy Spirit Control: Is Jesus

Just

Your Co-Pilot?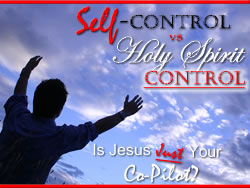 We all have a picture in our hearts of the person God created us to be. But we often feel like we just can't measure up! During this session, we'll come together to uncover the secret to finally becoming the person our Heavenly Father predestined us to be: Replacing Self-Control with Holy Spirit-Control and totally surrendering to the Lord.

I
n order to fulfill G
od's perfect will for our lives, we must all decrease so that God can increase in us. Attendees will discover why their "spiritual failures" may not be due to a lack of self-control, but rather too much of it...


Invite Ameerah to Share This At Your Event



Living a Lifestyle of Prayer: Communing with God in Your Daily Life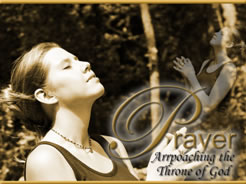 Jesus promises us that, if we love Him and follow His Word, He and our Heavenly Father will come and make their home with us (John 14:23 NLT). As exciting as this is, how do we, as God's children, truly take advantage of His presence in our lives? How do we connect with Him more often, and more deeply. Through prayer.
A good prayer life is one of the keys to developing a more intimate relationship with God.
In this session we will discover what it really means to "Pray without ceasing." (1Thessalonians 5:17) and begin living a
lifestyle of prayer
.
Invite Ameerah to Share This At Your Event

Who's Controlling Your Thoughts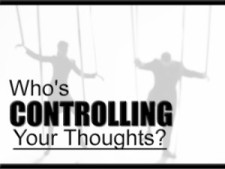 Throughout our lives, we are all confronted with feelings of fear, unworthiness, unforgiveness, depression, or anxiety. We know that these thoughts are not of God, but how do we truly wage war for the valuable territory of our minds?
In this powerful session Ameerah will share her own journey from clinical depression to emotional wholeness in the Lord. Together, we will uncover biblical truths on how to identify mental strongholds and defend our minds against the attacks of the enemy.
Invite Ameerah to Share This At Your Event
Invite Ameerah to Share At Your Event
*Please note that Ameerah is a Christian speaker in the Cincinnati Ohio area. She is NOT a motivational speaker, but a Bible Teacher called to share God's Word with the world.
Please Read Her Mission and Statement of Faith
if you have any questions as to her beliefs.
Travel:
Ameerah is currently available to speak in Cincinnati, Ohio and the surrounding
areas. Maximum travel distance 120 miles


Compensation:
For Events 60-120 miles outside of Cincinnati, gas reimbursement is appreciated. Additional compensation is not required, but donations are welcomed.