Crawling to his Hem
by Christina Young-Trevillian
(Corsicana Texas)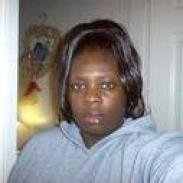 Christina
1. When we abide with him through the trials each day gets easier as it goes. And in his strength we can get through anything.

2. I asked God why us when my husband and I lost our twins at 4 months of pregnancy. I know now that I was angry at God and I found it hard to trust in him. But in the end it grew me closer to him.

3. I am in love with God for he is my strength and my portion amen.
Join in and write your own page! It's easy to do. How? Simply click here to return to No Smoke! Online Bible Study Questions.