Depression: Spiritual or Medical?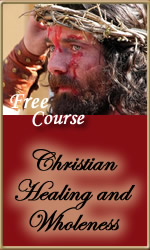 Is depression a spiritual or medical battle?

I am a registered nurse and i was schooled to believe that depression was a medical battle. But after being filled with the word today and studying with u, I know my depression is a spiritual battle. Now the meds probably screwed up my chemicals but we are on our way to turn it all around.

Yes there are many times when im just laying around and so overwhelmed with the bad feelings that iam not intune with my spiritual side and that has to stop rite now. All of my armor is rusty but we'll start building it now. I will strengthen them by singing and praising him where ever iam at.

Honestly when im at work which is one of my biggest stressors i need to consistently sing and praise to keep myself out of trouble and to also ward of trouble because it running rapid in my institution. If i did not know the lord the way i say i do i would not have made it this far in this job.

Tonight Lord Jesus I'm opening my mouth and saying thank you Lord Jesus thank you for bringing me this far i sing your name is praises all the time. I will wear my helmet, belt, shoes and there's no word in this world to explain my faith.

Thank you the armor's on.




---
For help winning your own personal battle against Christian depression, see The Hem's free Bible study: Waging War Against Christian Depression.
Return to The Christian Healing and Wholeness Online Bible Study Group.