How To Be Happy Everday In Christ
by Minister Marlene Taylor
(New York, USA)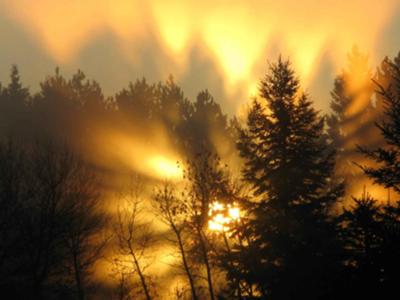 Neh 8:10 For the joy of the Lord is your strength
How to be happy everyday may seem impossible. But for the believer, the joy of the Lord is our strength.Yet, many of us have heard, read and meditated on this scripture in times of deep sorrow hoping it would lift our spirits. But somehow the scripture wasn't absorbed and we struggled even more and felt even worst because we believed we had missed the mark of our high calling, in Christ.

I understand and I've been there too! Every single human being has felt sorrowful at one time or another. Even our Savior Jesus felt grief and sorrow. Remember how the Lord wept over the death of Lazarus just before He raised Lazarus from the dead.

Let's take a look at that scripture in John 11:32-36 when Mary
the sister of Lazarus, found Jesus in order to speak with him about the death of her brother:

John 11:32-36 Then when Mary was come where Jesus was, and saw him, she feel down at his feet, saying unto him, Lord, if thou hadst been here, my brother would not have died. When Jesus therefore saw her weeping, and the Jews also weeping came with her, he groaned in the spirit, and was troubled, And said, Where have ye laid him? They said unto him, Lord, come and see. Jesus wept. Then said the Jews behold how he loved him!

So then, sorrow is a natural part of life which comes for different reasons. Yet, what is my point and why have I given this article the title " How To Be Happy Everyday in Christ " ? The happiness I speak off comes from having the blessed assurance that God is on the throne and He has crowned us with an eternal victory in Christ that under girds each and every disappointment and personal failure.

The happiness and joy I speak off that we can experience everyday comes from knowing that though we grieve or have moments of sorrow, overall and above all, we can know the great joy of the Lord as being our strength.

The happiness that I claim we can experience everyday is our own Faith in a God who is all powerful, all-knowing and always has his eye on our every situation. Faith in God through Christ, assures us that even in death we live and even in sorrow, there remains an abiding joy.

There is a duality of emotions that exist when one has faith. Faith in God through Christ, assures us that like Lazarus, we will rise and live again. This spiritual elevation will happen and continue to happen over and over again. Whether we live or die we remain in glory. Our lives are eternally victorious now and forever.

The joy of the Lord can be ever present if we allow it to be. Joy of itself is an emotion and don't let anyone ever tell you that one can't control their emotions. Happiness is a choice, we choose to feel how we feel at any given moment. After all, we own our feelings and no one can control how we feel, unless we allow it.

But there is a divine joy which can fill us to the brim if we can truly understand the gifts we've been given by way of the precious gifts that accompany salvation. And there is a divine underlying joy that can buffet and soften even the deepest feeling of grief. But that joy is made stronger and becomes illuminated within us, when we remember who we are in Christ and the precious promises we have received. Neither grief nor sorrow can negate the eternal promises of God.

I want to challenge you today, in order to prove the word of God. Please try this right now: recite the scripture truths and confessions below (personalized especially for you) out loud with conviction and animation.Then, when you are finished leave me a comment telling me how they made you feel. I wait with anticipation and hope to hear from you.

I John 4:4... I overcome all because greater is He that is in me then he that is in the world.

Eph. 1:3... I am blessed with all spiritual blessings in heavenly places in Christ Jesus.

Isa. 53... I am healed by the stripes of Jesus.

Luke 2:52 I have favor with God and man.

Eph. 3:16 I am strengthened with might in the inner man.

Isa 54:13 My children are taught of the Lord, and great is there peace.

Ps 91:16 I will be satisfied with long life, and God will show me His salvation.

Duet 28:13 I am the head and not the tail.

John 10:10 I have life and I have it more abundantly.

I John 1:7 I walk in the light as He is in the light, and the blood of Jesus cleanses me from all sin.

Ps. 91:1 I dwell in the secret place of the Most High and abide under the shadow of the almighty.

Eph. 6:6 I take the shield of faith and quench every fiery dart of the wicked.

2 Cor. 10:4 The weapons of my war fare are not carnal but mighty through God to the pulling down of strongholds.

Is. 54:17 No weapon formed against me will prosper and every tongue that rises against me in judgement is condemned.

Well beloved reader, did you recite the above scriptures with conviction and animation out-loud? How did you feel? You see, the word of God released from your mouth will be planted in your own heart. Do you see and understand why we can be divinely happy everyday even though sorrow may also be present?

Remember who you are in Christ and the glorious gifts you've been given Overall and above all, even when you face your greatest challenges, remember God's promises for your every need.

The word of God has the power to infuse every cell of your body with the joy of the Lord God. As a witness whose used the word to heal from depression by writing and reciting scripture, I can truly assure you that what God has said is true. His word is divine medicine and the best and most perfect anti-depressant in the world.

Action step: I pray you would recite the confessions above from scripture for at least 30 days during your prayer and study times. Remembering that the word of God not only changes hearts, it changes how we react to grief and sorrow because we are reminded of who God is, what He has done for us through Christ Jesus and why we should feel unspeakably joyous and happy continually.