Love Makes the World Go Round:
by Ivan Venter
(South-Africa)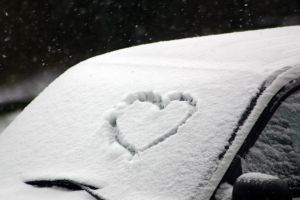 I was driving behind a truck the other day and saw a sign that read 'How is my driving'. The moment that I read this, the Holy Spirit started talking to me about how we as children of God are living. We go through life speeding along like cars on the freeway, and like many cars we cut in front of each other and focus more on where we want to be than how we get there.


This can also be linked to our relationship with God and our journey in this life. We speed along without really noticing those whom we push around and cut off. With this in mind we look at our character in Christ, and we see that this is not the picture that God had in mind for those that would become His children.
We read in Romans 8: 29 the following: "For whom He foreknew, He also predestinated to be conformed to the image of His Son, for Him to be the First-born among many brothers." (MKJV)
This image leads us to a very different picture than what we are accustomed to, we see that our character must be conformed to the likeness of Christ. This means that we have to start asking the question:
'How's my living?'
The one thing that we have to remember is that we will not automatically change before God to the likeness of Jesus Christ. And while many choose to take the more passive approach to their growth and relationship with God, the truth is that we as children have a responsibility towards our relationship with Christ. When we understand this we are ready to ask the question 'How's my living?'.
This is where we pull over to the side of the road
and with the guidance of the Holy Spirit take a hard look at our lives. By doing this we look at our measure of love in our lives, for the key to a life in Christ is love (Matthew 22: 37-40). It's this measure that forms our perception and the way that we react to each other.
To fully understand this 'love' we have to look at 1 John 4: 19 "We love Him, because He first loved us." (Amplified). We then love out of the love that God has for us and not the other way around. To love like this we have to follow the example of Jesus Christ here on earth. And the example that He gave us was through the sacrifice on the cross. He gave His live for our freedom and relationship with Him.
If we define love in this way we too have to make a sacrifice. We read about this sacrifice in Romans 12: 1 "I appeal to you therefore, brethren, and beg of you in view of the mercies of God, to make a decisive dedication of your bodies as a living sacrifice, holy and well pleasing to God, which is your reasonable service and spiritual worship." (Amplified)
In other words we get a new meaning to live, a new motif to speak and reach out to others. By loving through sacrificing ourselves and all that we are to Christ we are changed by the Holy Spirit into instruments that restore broken lives and renews shattered hearts.
At the end of the road we will want to look back as children of God and see that our lives were pleasing to Him and gave Him glory. To do this we have to however ask the question 'How's my living?'